Are you a current HubSpot User, or Considering It For Your Business?
Congratulations! But...
HubSpot is a big and sometimes confusing platform. I have found that most companies I speak or work with are only using a small fraction of what it can do.
Why is that?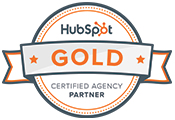 It usually comes down to not having defined goals or a comprehensive strategy.
This all ends now because here at Bernco Media, we are 100% Strategy First!
Imagine if you had access to someone who could: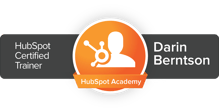 Create a custom digital marketing strategy that works for your business
Give you the blueprint so you can execute immediately
Create a process for your marketing and sales team to help you close more deals
Continually review your results, and update the gameplan on a quarterly basis
Oh, and NOT lock you into some long-term contract. Ewwe, gross! Bernco does not play that game!
We will work to develop a strategy that will deliver the results your business demands. Not some fluffy bunny marketing tactic that does not work!
We can show you how to do it, or, we will line up the experts that can deliver the best results for your business, period.