Transform Your Small Business With
Sales & Marketing Coaching & Training
With a proven sales and marketing framework, you'll build and manage your own in-house revenue team in just 18 months. Say goodbye to relying on outsourced agencies and experience radical growth like never before.
What's holding your small business back?
How many of these statements resonate with you?
While the following is by no means an exhaustive list of challenges you may be facing, they are among the most common.
Our Business Lacks a Clear Sales & Marketing Strategy
Without a clear strategy, we are wasting money on ineffective tactics like paid advertising and failing to achieve our sales goals due to an inefficient process.
Our Sales & Marketing Teams are NOT Aligned
Silos hinder team success. Better communication between sales and marketing is crucial to avoid missed opportunities and undervalued contributions.
Our Marketing Agency is Failing Us
Our external marketing agency is costly, not aligned with our company's goals, and not providing a sufficient return on investment.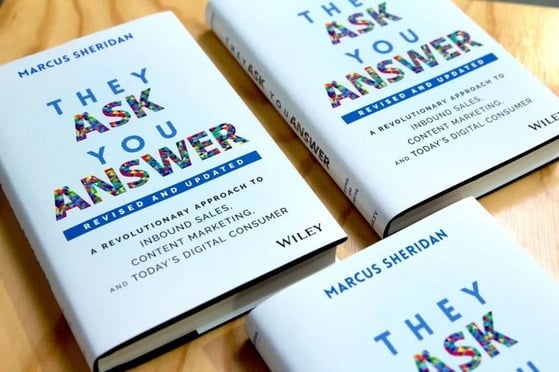 What is it like working with Bernco Media?
Do you want to WIN in today's market without outsourcing?
When you hire Bernco Media to coach your sales and marketing teams, we help you implement the They Ask, You Answer framework. It's a simple system with one obsession at its core: "What is my customer asking?" Here's how it works:
Align Your Business Leadership
They Ask, You Answer aligns your marketing and sales teams on the most important goals and positions you as the trusted expert in your industry.
Ditch Your Silos
Unify your sales and marketing teams for success. With a clear vision, training & collaboration, they will form a revenue team and achieve great things together.
Build Your Sales and Marketing Teams
Learn what roles to hire for, and how to train and onboard them. This will help you to avoid mistakes you can't afford to make.
Answer Your Buyers Questions
It's a simple idea: educated prospects become happier, better customers. If your prospects are asking questions, you must answer them — openly and honestly.
Turn Your Website Into a Huge Asset Rather Than a Liability
Improve sales opportunities and website messaging with a clear conversion path. Provide resources and content your prospects want to consume.
Get More Value from Your HubSpot Investment
Maximize your HubSpot portal's potential through expert guidance in its setup and effective training for your sales and marketing teams.
Embrace Video as a Company
Learn a strategy for how you should use video, and understand how the video content you create will contribute to leads and sales.
Shorten Your Sales Cycles
Your sales team will be empowered to have more targeted, valuable conversations with more educated prospects, even before the first call.
Drive More Sales & Revenue
An educated prospect makes for better sales calls, higher conversions, and increased revenue.
Become the Most Trusted Voice
Crafting informative content that addresses your prospect's questions and concerns is just the initial step. Keep in mind, if you don't provide the answers they seek, another source will.
Never Rely On Agencies Again
Rather than investing your money with an outside marketing agency, invest in your business instead. Besides, when is the last time an agency paid your bills?
Real World Results from Implementing They ask, You Answer
Is Coaching Right For Your Business?
Everyone Needs a Guide
Mastering the powerful They Ask, You Answer framework can be challenging, but fear not! With the guidance of They Ask, You Answer Certified Coach, Darin "Doc" Berntson, you'll empower your teams with world-class coaching and training. In just 18 months, your team will master the essential concepts of They Ask, You Answer and become obsessed with delivering outstanding results. By investing in your own business instead of an outside agency, you'll create an in-house revenue team that's dedicated to success. Trust us, it's a worthwhile investment.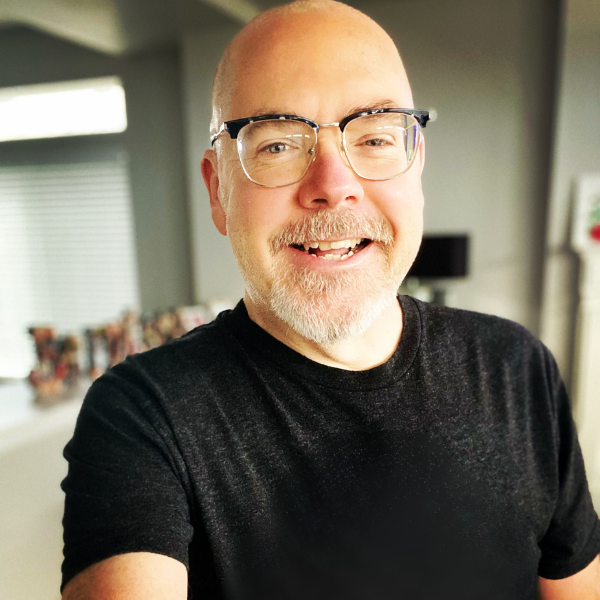 Request a Discovery Call
And Get to Know Your Coach
Are you ready to take your organization's sales and marketing to the next level? Schedule your initial discovery call with Darin "Doc" Berntson, head coach and owner of Bernco Media, and let's discuss how we can help you achieve your goals. Fill out the form and book your no-obligation call today to find out if we're the perfect match for your business!
Tell Doc about you, then pick a time to meet.
Experience You Can Trust
Darin Berntson (aka Doc) has been in the digital marketing world for over 22 years, a Certified HubSpot Partner & Trainer for 11 years, and a certified They Ask, You Answer Coach.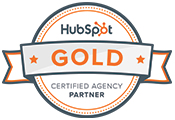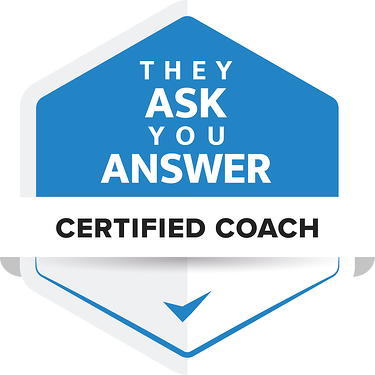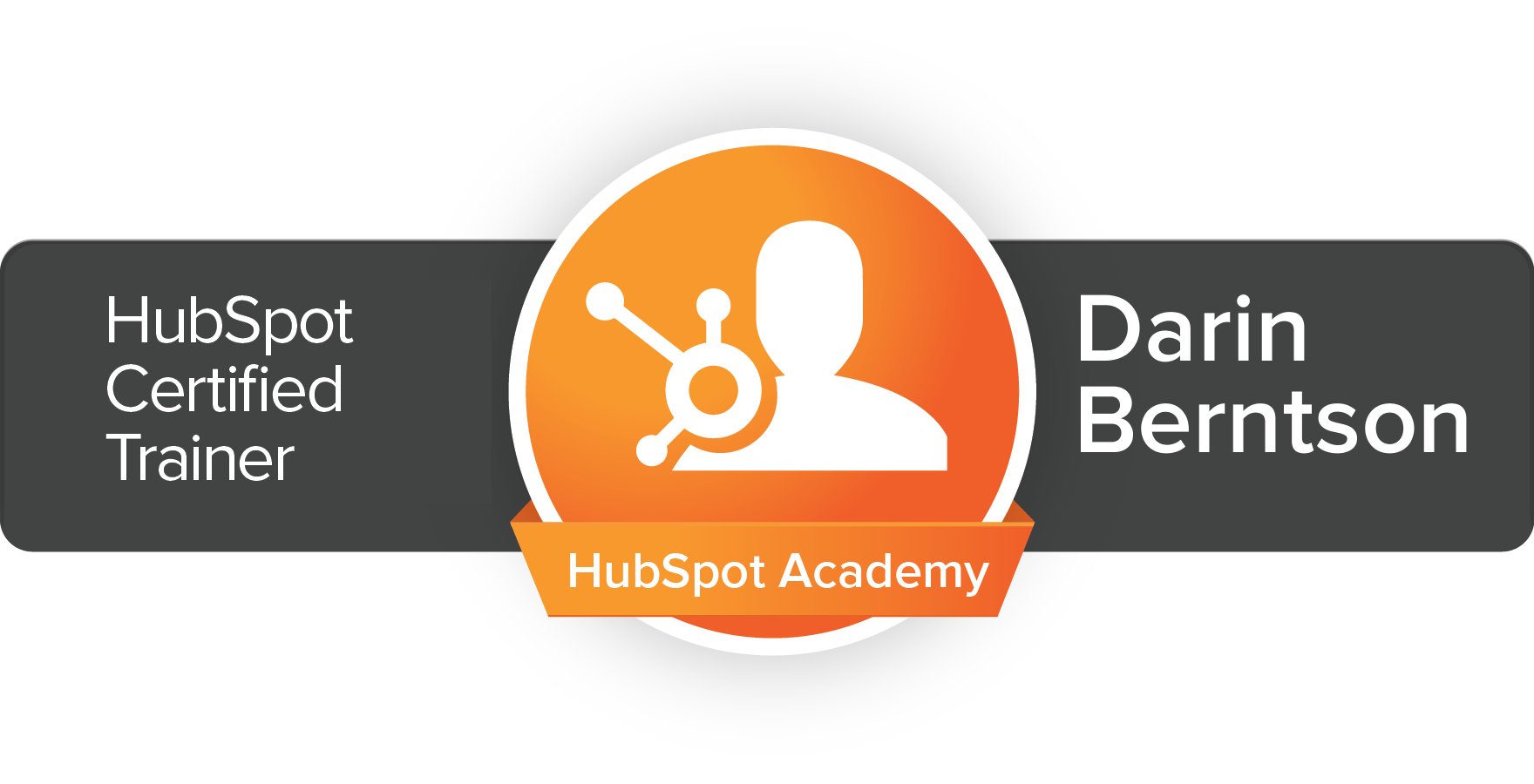 One More Thing
Limited Coaching Slots Remain for 2023
Here at Bernco Media, it is our 100% commitment to give you and your business the attention it deserves, so there are only 5 available Small Business Coaching spots available for 2023.
If this is something you are interested in, schedule your discovery call today, and let's see if sales and marketing coaching makes sense. There is no pressure selling on this call, and if nothing else you will leave with some great ideas you can do on your own.