Internet Marketing Shenanigans Stop Here!
Bernco Media

is a no-nonsense digital and inbound marketing agency located in Salt Lake City, Utah.

I hate to break it to you folks, but we refuse to do business the old-fashioned way. You know, make all sorts of promises and not deliver. Sell you a bill of goods that you can not measure and see the actual results. We say a big giant boo to that!

There is no cloak and dagger, or veil of secrecy that we hide behind. We are fully transparent in what we do for our clients.

Know that when you work with Bernco Media you are our top priority and that we will do our damnedest to deliver the results we say we will.
Darin "Doc" Berntson

, Founder & Lead Strategist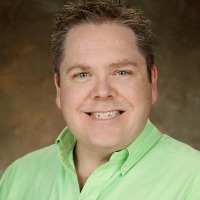 Hi, I am Darin Berntson, but folks call me Doc. Feel free to ask me how I got that nickname.
I have been in the internet marketing space for 20 years now.
From my start of launching a website back in 1998 for our family business, and upgrading that to eCommerce and selling products all over the US, to owning 2 different digital marketing agencies I have seen it all.
While I have a passion for Social Media and Inbound Marketing, my biggest passion is helping small business have success online. I have seen how businesses have been ripped off by someone, or maybe even tried to do it themselves, with little to no success, and it drives me crazy!
Marketers are typically one of the most hated professions. No one likes to talk to another marketer. That is another driver for me. I want to put an end to this bad wrap I get lumped into, but even more, I want to help businesses make money!
Are you sick of the online marketing BS, and mumbo jumbo? If so, let's chat!