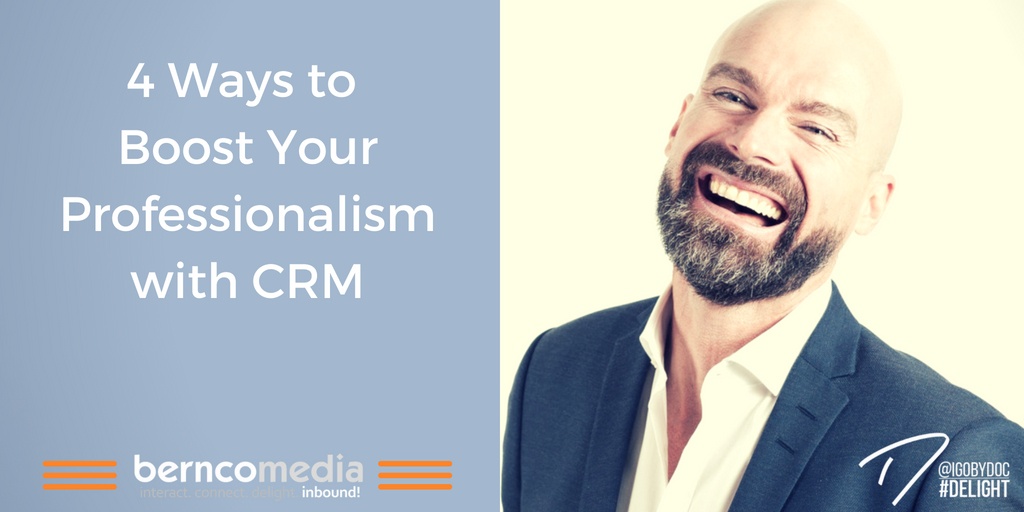 Customer relationship management is the key to a successful small business and a necessity for effective inbound marketing.
Customer relationship management software (or, better known as CRM software) helps you manage your ongoing relationships with your contacts all throughout the sales funnel. Not only does this maintain your sanity, but it also helps your image.
Here are four ways to stay organized with CRM software and boost your professionalism in the office.
1. Defend Your Office Hours
This one is simple but necessary. Though you already operate within a set number of hours every workday, it's essential for your clients to understand and respect those boundaries. Often, it's tempting to answer every email as soon as it lands in your inbox. You wear many hats, and it only makes sense to respond in a reasonable window of time.
But what if you're answering emails at 10:00 pm on a Friday night? Many CRM software solutions offer the ability to delay those quick responses, so they only send during office hours. They'll respect you just as much when they read your response first thing Monday morning. You don't want to deal with pesky clients thinking they can message you at all hours of the day (and night!). Unless, of course, that is your business model.
2. Nurture Leads Like a Boss
It's what Customer Relationship Management is known for, but it doesn't go without saying. Keep all your leads and contacts organized and at the ready. Give yourself the convenience of searching through contacts and projects however you need. Once you commit to a CRM, you'll never go back to the old way of sifting through various emails and docs; or worse, paper files!
3. Impress Your Growing Network
With a CRM that fits your needs, you can integrate your inbound marketing strategy more strategically with your sales strategy. Checking in on old clients, reaching out to professional contacts, and lead nurturing becomes oh-so-easy with a CRM. You can reference your history with each of your contacts at the click of a button, and often you can even integrate your CRM with your email marketing software. Technology has never made you look so good.
4. Automate Tasks with Workflows
Yes, this counts as a huge benefit for your internal team. But from the outside looking in, automated workflows for your day-to-day operations means more time for your clients and less busy work. When you invest in a CRM, you invest in more time. By creating workflows for mundane and repeated tasks, you send the message that you value your clients and peers.
When your business is ready to kick things up a notch, it's time to consider investing in CRM software. Your clients will love you for it. When you're commanding your hours, organized on the backend, nurturing every lead effectively, and saving time, you're unstoppable.
Are you considering a CRM for your business? We have one we know you will love. Contact us today for a demo.
---