If your goal in business is to just satisfy your customers, you're fighting a losing battle.
Satisfaction is no longer the gold standard -- in fact, it's the bare minimum if you want to keep your business afloat.
True success depends on your ability to delight your customers. You want them to leave every interaction feeling like a valued asset to your company and a member of your corporate family. Otherwise, your brand will fade from memory as soon as your transaction is complete.
How do you reach this level of customer engagement? You make every customer feel like the only customer.
Become an Advocate for Your Customer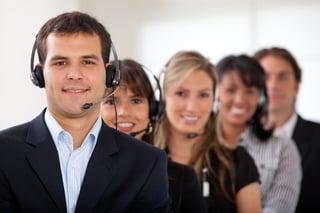 Stop worrying about your needs and ask your customers what they need.
Have you ever walked out of an electronics store because the sales associated insisted on pushing the most expensive product even though it didn't meet your needs? That's a self-serving business strategy that will ultimately send your customers running into the arms of your competitors.
Instead of advising your customers based on your bottom line, listen to their specific needs and make recommendations that actually solve your customer's problem -- even if it means losing a few dollars in the process.
Similarly, own your mistakes. Instead of waiting for the customer to complain, give him or her a call to apologize for the oversight and to offer proactive solutions. Make it your mission to advocate for your customers instead of just selling to them.
Develop a Personality
You won't have to work too hard to achieve this milestone since, assuming you're not an exceptionally lifelike puppet, you already have a personality.
When interacting with clients, don't bury your personality under a never-ending string of buzzwords and sales speak. Connect with them on a human level, whether you're meeting for the first time or continuing to nurture a decade-long relationship.
Writing for Hubspot, Rachel Goodman Moore recommends adopting an "enthusiastic, fun, and welcoming" approach to customer interaction. Make it a pleasant or even exciting interaction instead of just another day on the job.
Participate in Conversations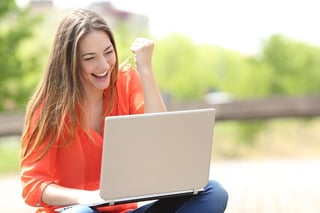 Sometimes, it's best to just have fun.
Don't make every interaction with your customers about business. For instance, you might practice social listening so you can keep track with what your customers want and how you might meet their needs. You could take it a step further and actively engage with your customers online.
Retweet their interesting or funny comments on Twitter, "Like" their Facebook posts, comment on their blogs, and follow their Instagram accounts. Offline, you can send them birthday cards in the mail or ask them about their kids when they drop by the office. Make it personal as well as professional.
Establish Trust
It takes time to build trust, but it's worth your time and your effort. If your customers trust you, they'll continue to patronize your business because they can't imagine going anywhere else.
Create a consistent world class customer experience. You want your customers to view your business as familiar and even comforting because they don't have to worry about nasty surprises. They know you'll deliver delight at every turn, so they feel confident not only patronizing your firm but recommending it to others.
Deciding to delight your customers will make a tremendous difference in brand loyalty and customer engagement.
Until next time,
Doc
---
For more slam-dunk tips on improving your sales process, download out ebook
The Definitive Guide To Selling Better And Faster.