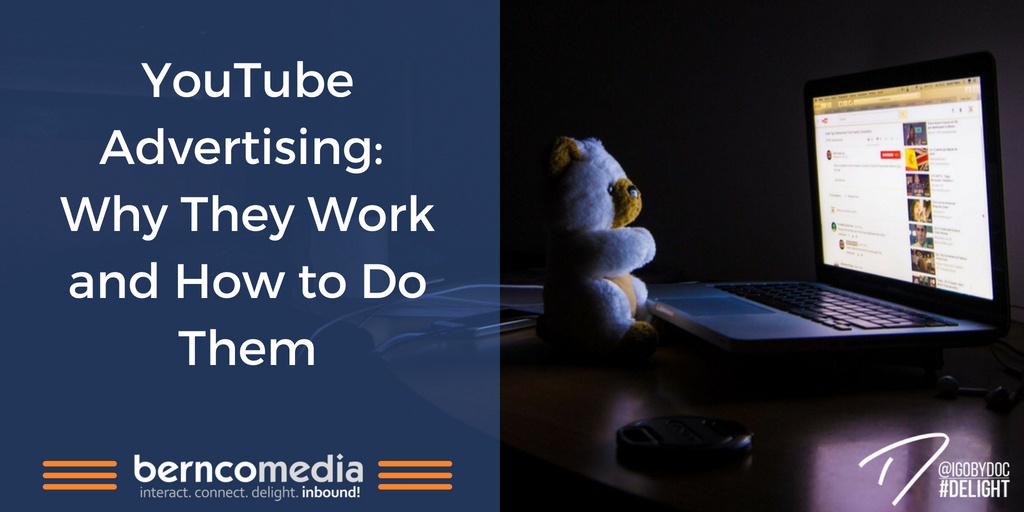 Everyone visits YouTube for something, whether it's to look up nostalgic videos, to watch a recipe being prepared, YouTube stars and their crazy antics, or to watch marketing videos from businesses.
The latter is what you may focus on for your B2B or B2C company, but how do you go about making it worthwhile so you can make money?
While you've perhaps placed marketing videos on YouTube merely to promote your business, putting advertising there can help you monetize even more. Fortunately, YouTube makes it reasonably easy to place ads in certain contexts, especially directly in the video, or pre-roll format.
Take a look at what works and how YouTube advertising functions as a whole.
Why Does YouTube Advertising Work?
Since YouTube videos are all about personal engagement, ads there help bring a connected frame of mind to something related to your company. As YouTube notes, advertisers always look for channels that have high traffic, far reach, and a unique, targeted demographic in audiences.
The question is, are you already reaching the right demographic for your videos? You'll want to work on this, though advertising on YouTube brings in even more.
All ads placed there should have something connecting to what you do. One way to get started is to use YouTube Analytics to see what type of demographics you're bringing in.
YouTube Analytics to Kick Off the Right Ads
Analytics has become an essential part of all business to understand business reality and gain insight into the future. Fortunately, YouTube gives you an analytics portal to help you know what your demographics are.
This is going to help set you up for what kind of ads you'll place on your videos. Don't go in blind without knowing precisely who's viewing your channel, when they view your videos, and where they're from.
YouTube Creators recommends you choose anywhere from three to five ads you think would best match your brand.
Available Ad Formats
One of the most common formats is display ads showing up to the side of your video. These don't work quite as well because it requires wider screens. If they aren't viewed on a mobile device, you obviously won't be able to count the ad as a monetized view.
A better choice is the overlay ad appearing directly in the video. These typically appear at the bottom 20% of the screen where a viewer clicks on the ad to expand it. However, they don't work too well on mobile screens either.
If you're looking for a format working best in any format or on any device, it's the skippable video ad. With these, both you and the viewer win because the viewer can skip the ad after five seconds. At the same time, the five-second viewing still counts toward being a legitimate viewing.
TrueView ads are the most popular format where you only pay for what people actually view, including the five-second skipping process. Recently, YouTube announced they'll be adding even shorter skippable ads to their ads lineup. At the same time, these ads would provide the ability to advertise a product in a few seconds as short-form bumpers.
How Long Should Your Ads Be?
Length of your ads all depends on the context of how relevant it is to the video you're posting. Despite video ads generally gaining more attention from viewers than TV ads, not everyone is going to love them if they don't relate to your content.
In-stream ads on YouTube give you choices of playing before, in the middle, or at the end of your video. They run in 15, 30, or 60-second formats, though you don't have to pay anything unless someone watches at least 30 seconds of the content.
Take some time to figure what your ads can do to complement your videos in the proper length. There isn't any point to advertising if it doesn't work well together with the video content you're posting.
If you would like to discuss in more detail how advertising on YouTube could benefit your business, contact us today.
---