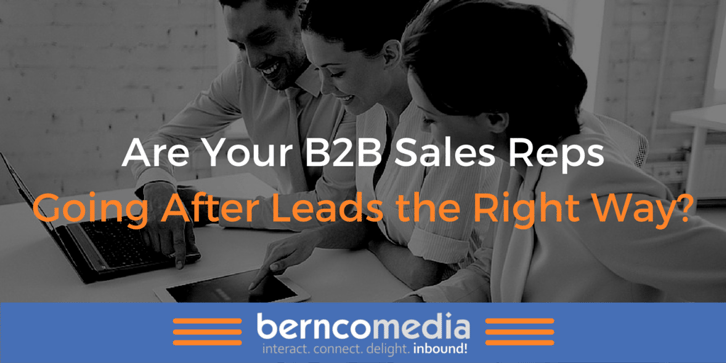 When it comes to lead generation, sales reps must consider the customer first.
If you're operating in the B2B space, however, your customers aren't people -- they're other organizations. Consequently, you have to change your strategy for going after leads to suit your target audience.
Unfortunately, many B2B sales reps go after leads in all the wrong ways. The following are a few strategies to change your ways if you count yourself among them.
Alter Your Approach to Social Media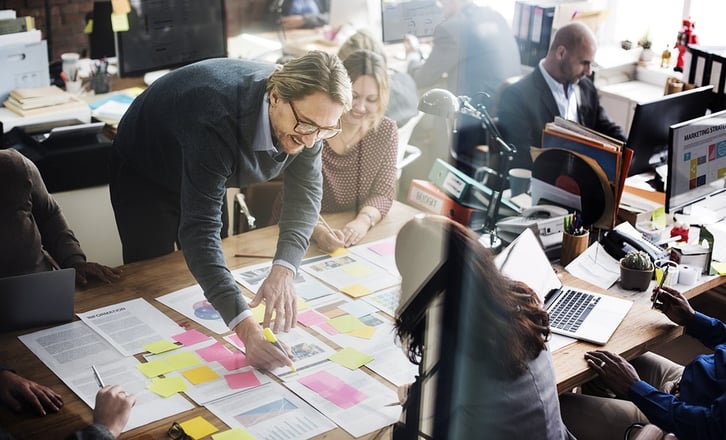 Social media can boost sales generation for B2B companies, but only if you change your strategy.
Writing for Crazy Egg, serial entrepreneur Jeremy Smith concedes that social media typically underperforms in the B2B lead generation space, but he suggests that social media platforms can work well -- but only if you approach them correctly.
First, according to Smith, social media platforms like Facebook should serve as the initial point of contact with B2B leads. Instead of attempting to nurture leads on social media, he recommends using the platform to send users elsewhere, such as to your website (which, incidentally, is likely your most powerful lead-generation tool) or your email signup form.
Miller also advises B2B sales reps to use LinkedIn more than any other social platform. It's built for businesses and professionals, which makes it easier to get foster connections and take advantage of colleagues' networks. However, Miller notes that sales reps must stay active, no matter what social media platforms they choose.
With that being said, no matter the social platform, don't abuse it. Relationships you build on social are just like the ones you make in real life. Whatever you do, don't be "that guy".
Create Multiple Contacts With the Same Company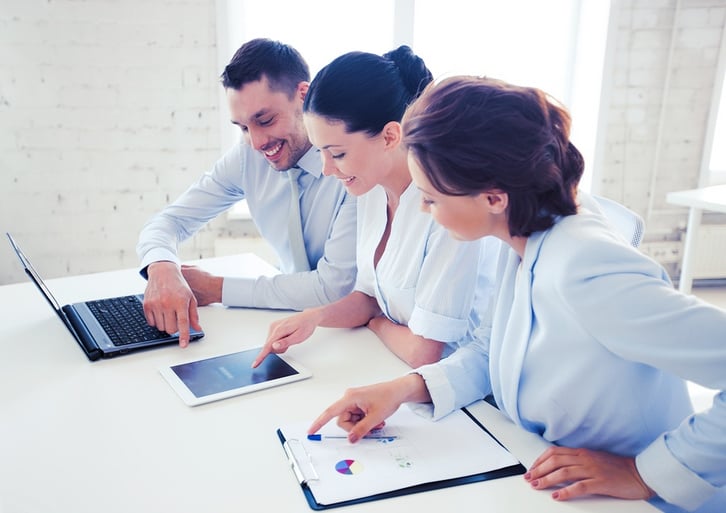 Don't just research companies -- research the people within those companies and make multiple contacts.
HubSpot's Ali Powell reveals that many B2B deals involve multiple contacts at the same company. While it used to make sense to find the decision maker at a firm and restrict your communications to him or her, it's now more effective to target multiple contacts. However, Powell warns that B2B sales reps have to create a targeted approach to each prospect.
She suggests researching each prospect on LinkedIn and other social media sites, then tailoring your approach based on his or her personality, needs, and position in the company. That way, you're not broadcasting the same generic message to multiple people within the same organization.
Pursue In-Person Education
According to noteworthy consultant and coach John Jantsch, taking opportunities to educate your audience in person can create more leads than most other tactics. As long as you follow up with leads, you'll use your personal interaction with each prospect to foster trust and inspire purchases.
Specifically, Jantsch recommends seminars and webinars, but you can use all kinds of in-person events, from trade shows to industry conferences. Shaking hands with prospects and making tailored pitches while you look potential customers in the eye often prove extremely effective in B2B sales.
However, after such events, you'll need to use your go-to inbound marketing tactics to remain engaged with your prospects and to usher each potential customer through the buying cycle. Even more so than in the B2C space, B2B customers don't make decisions quickly or lightly. If you rely on just one strategic move to generate leads, you'll likely wind up with no sales at all.
Your B2B sales reps can use the tips above to change their approach to lead generation and nurturing. By tweaking your strategy, you can align your sales tactics more precisely with the B2B space.
For more tried-and-true strategies that can supercharge your sales program, download the ebook The Definitive Guide To Selling Better And Faster.
Until next time,
Doc
---