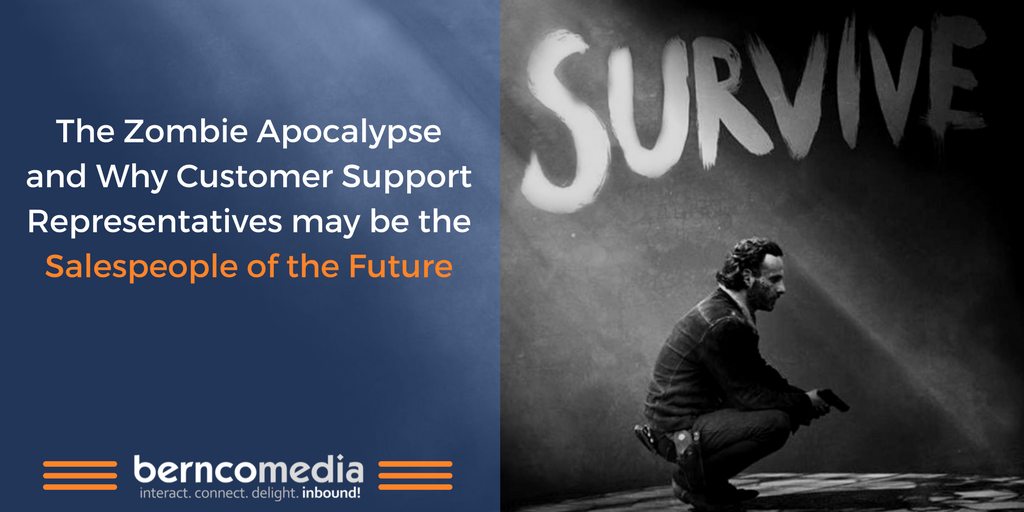 Like many people, I'm a big fan of The Walking Dead.
If you've never seen the show, (how is that possible?) it's set after a zombie apocalypse where the undead infects humans, who then turn into creatures called walkers that roam around searching for people to eat and infect.
I've got bad news: The same thing is happening to the good, old-fashioned, sales reps.
No, they're not craving human blood and skin – though talking to some telemarketers and outbound salespeople, you'd think they were – but they are being transformed into a completely different breed of salespeople, and it's a scary sight to witness. It must change! Can we all agree?
Thanks to the rise of inbound marketing and what Forrester Research calls the Age of the Customer, the role of sales is changing dramatically.
Today's reps need to focus more on solving problems and attracting prospects with a specific set of needs, instead of spraying out a sales message with cold calling and email blasts.