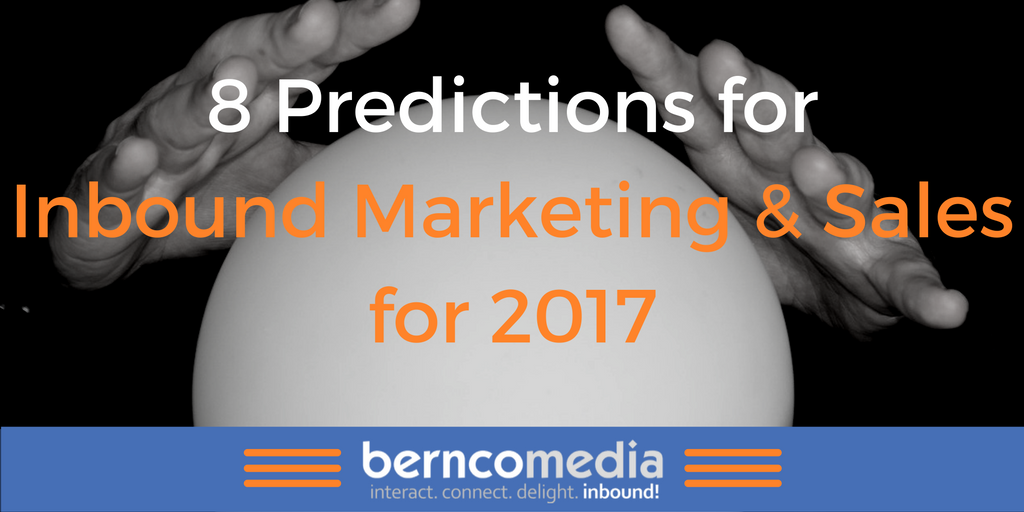 Predictions for Inbound Marketing and Sales for 2017 are all over the web...
...but it's important to look beyond some of the simplistic views.
I am often asked what I think are the most important things to focus on when it comes to inbound sales and marketing this year.
For the most part, it's very similar to what I have been preaching for the last 4 years, but it I feel like it just needs repeating.
Sure, there are many new ideas out there, but I see just too many businesses not even doing the basics well, let alone going down the more advanced rabbit hole.
So in this post, I wanted to take a moment and discuss where the focus for your Inbound Marketing and sales efforts should be for 2017.