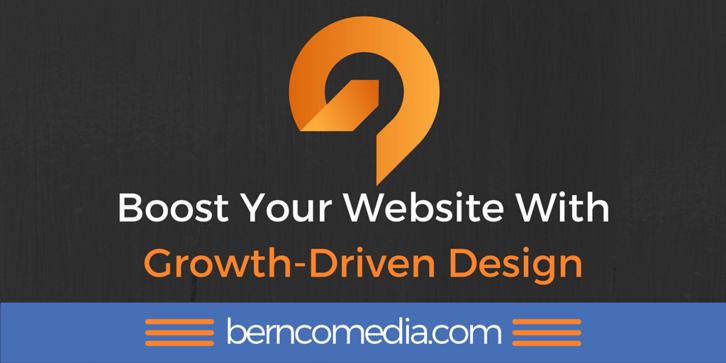 Traditional web design strategies have several fatal flaws. They drain budgets, leave little room for error, and quickly go out of style.
If your website isn't performing up to par, you might want to consider a growth-driven design process. We believe in a more holistic approach to web design because, in our experience, one-size-fits-all solutions don't actually fit anyone.
Your Website Is More Than a Digital Brochure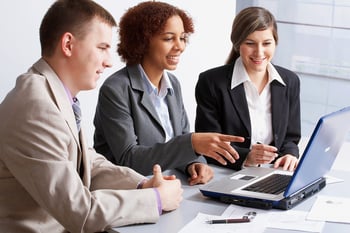 A finely tuned website can do the work of a seasoned sales team.
Websites aren't just storefronts or placeholders -- they're an essential marketing tool.
They attract new customers
Provide existing customers with a way to get in touch
Spread the word about your products and services
Are a valuable learning resource for prospects & customers
They help consumers make informed decisions
All this heavy lifting, however, isn't possible if your website looks and performs just like everyone else's.
You need a website that meets your business's specific goals, but even more importantly, your prospects unique needs.
Web Design Doesn't Have to Leave You With a Migraine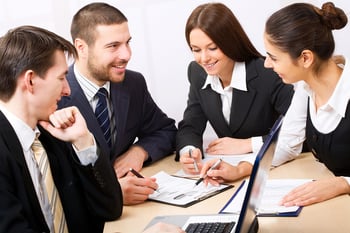 Website design should leave you feeling empowered and motivated rather than depressed and stressed out.
Many business owners dread the prospect of having their websites redesigned, so they put it off. They don't want to fork over the enormous up-front fee or commit the company resources necessary to finish this long, involved, and headache-inducing process.
Our growth-driven design process, however, is different. Traditional web design results in a decent product that might not achieve the business's goals at all. A better solution is to start from a firm baseline, and then make adjustments and tweaks based on empirical data.
Take the Smarter Approach
You wouldn't invest your corporate cash in a point-of-sale software system that might never process transactions or track your inventory, right? Of course not. But if that's true, why would you invest in a website that might decrease conversions, slow incoming traffic, or fail to boost consumer interest?
That's why the growth-driven design process works. We start with a baseline -- a Launch Pad Website that serves as a starting point for future adjustments and additions. We build it based on your business's unique buyer personas and your company's wish list.
After the website launches, we dig into the data. What works? What doesn't? That's what matters to us. Our approach to quantitative research ensures that you're not left with a website that fails to deliver what you need.
Involve the Whole Team
The growth-driven design process ensures that your website is fully integrated into your overall marketing strategy. We want the whole team on board to create a consistent message for your company and to apply what we learn from your website to other marketing initiatives.
It's a cyclical process. We're always evaluating, planning, and applying new information. Even more importantly, it's essential to know how each puzzle piece of information fits into the larger scheme of your marketing and advertising campaigns.
I hope this sheds a little light about what growth-driven design is all about.
Until next time,
Doc
---
If you're tired of the stress and dissatisfaction associated with traditional web design process, we don't blame you. In fact, we feel the same way. Feel free to contact us to learn more about growth-driven design and how it could completely change how you view your business's website.