Your Sales Team Doesn't Exist In A Vacuum.
It's an integral part of your company -- one that requires support and feedback. Sales enablement offers a convenient solution, but only if you know how to implement it properly.
What Is Sales Enablement?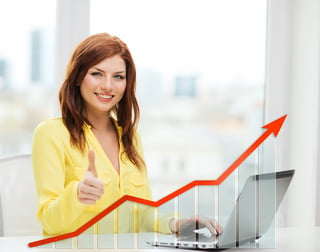 Sales enablement facilitates growth among your sales force.
Sirius Decisions defines sales enablement as a way "to ensure that every seller has the required knowledge, skills, processes and behaviors to optimize every interaction with buyers." Although this concept lacks an industry-standard definition, it's become a critical function within many companies.
According to HubSpot, 38 percent of small business owners who responded to a survey on the subject reported using sales enablement, while more than half of medium-sized businesses said the same thing. While the largest sector to adopt sales enablement involves larger corporations, it's just as useful for smaller companies and start-ups.
What Does Sales Enablement Involve?
Unlike most sales and marketing initiatives, sales enablement doesn't involve a strict set of guidelines or tasks that you must follow. In most cases, the goal is to provide the sales team with all of the resources they need to perform their jobs efficiently and effectively.
This could mean automating certain parts of the sales cycle, developing strategy based on analytics and anecdotal observations, analyzing key performance indicators as well as sales numbers, developing materials to help sales professionals work more productively, and training sales professionals based on what has worked in the past (for the business or for its competition).
Hubspot reports that the businesses which found the most success with sales enablement used a strategic rather than operational approach. In other words, those companies created a dedicated sales enablement infrastructure, staffed it with professionals, and funded its progress.
How Does Sales Enablement Work With Other Departments?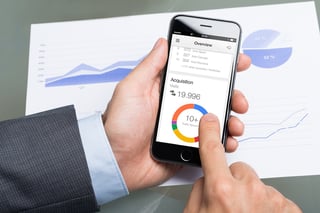 Sharing data and analysis is critical to sales enablement success.
Despite its name, sales enablement shouldn't be relegated to the sales department alone. It should work cooperatively with marketing, production, accounting, and other departments so that every team has access to the same information. In fact, it's wise to create a service level agreement (SLA) between these departments to keep everyone accountable.
For instance, the marketing department must help your sales associates set reasonable quotas and achieve them by the end of the month. Similarly, the accounting department might have access to key metrics that help all departments understand the bottom line and the rate of growth for the company overall.
A sales enablement team focuses on providing all of these departments with information about sales strategy and procedures, as well as specific numbers. Over time, the team adjusts its approach based on measurable results. For example, poor online conversion rates might indicate waning interest in the product or an outdated inbound marketing approach, both of which directly impact the sales team.
Establishing a sales enablement protocol at your business can vastly improve communication to your prospects, no matter where they are in your buyers journey. It will improve how your sales team functions and help them sell better and faster!
Until next time,
Doc
---
If you're struggling to meet projected sales quotas or if you're interested in growing your business, download our ebook The Definitive Guide To Selling Better And Faster.