The Rise of AI in Sales Enablement
May 2nd, 2018 | 2 min. read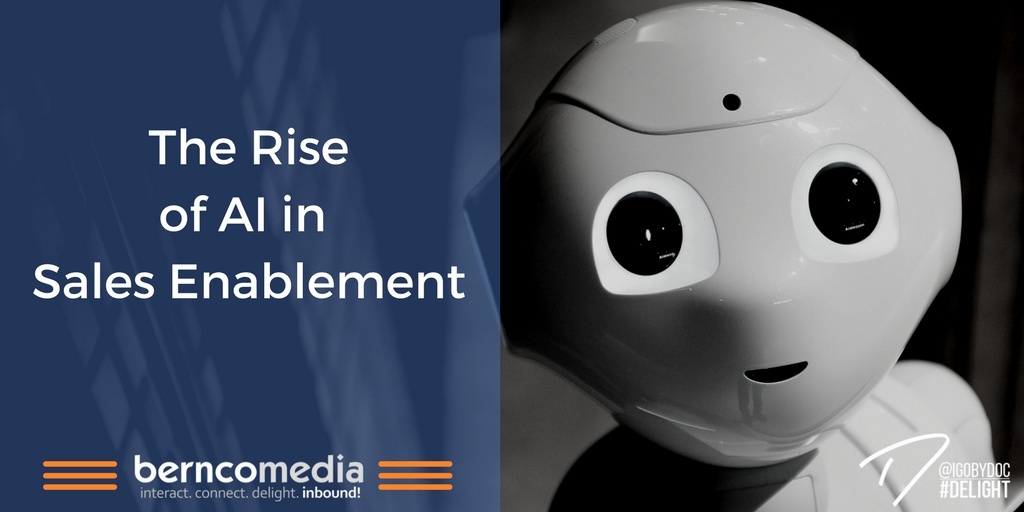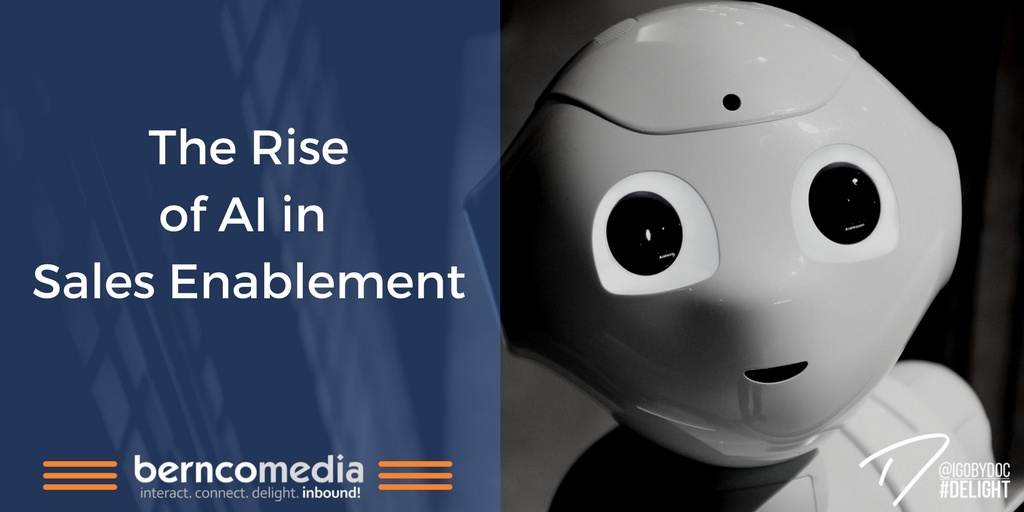 In the realm of sales and inbound marketing, Artificial Intelligence (AI) delivers significant insights into the needs and desires of a perpetually evolving consumer base. Through economical cloud computing and simplified access to smarter data models, AI systems are relatively manageable for a majority of businesses and ultimately propel sales enablement.
\The influx of AI demonstrates how the future already exists in the present world of sales, highlighting the importance for businesses to expand their knowledge about the future of selling and buying.
AI Functionality towards Insights
AI transcends beyond merely gathering of user statistics and primitive content searches by redefining the method in which customer relations and sales are managed. Through AI system collaborations, sales teams profit from the AI-predicted analysis that supports the ranking of leads. Also, marketers utilize AI-predicted data to customize exclusive customer journeys.
Sales teams are empowered to effectively influence specific customers as AI collects and recounts real-time insights that are self-optimized and accurate for each client. By performing as digital assistants, AI supports client relationships through reminder notifications and scheduling tasks.
AI gathers and develops data at a superior velocity than humans, increasing the amount of data within a sales team's consumer base.
According to a statistical report by HubSpot, 35 to 50% of sales are procured by the business that is first to respond. Chatbots, for example, are enabled to answer questions, generate follow-up email alerts, assess potential consumer responses, and formulate decisions. In return, sales teams can place their focus on qualified prospects, eliminating unnecessary engagement with irrelevant leads.
The more information stored, the greater the insights AI will produce for the sales team.
AI Guides Sales Team Success
Before allocating resources towards the integration of AI in your business, identify the exact suitability of AI in the long-term goals of your inbound marketing strategies.
While sales teams acquire tools to provide paramount content for each stage of the customer's journey, AI cannot successfully sell or market. More accurately, AI simply enables a more streamlined sales technique.
It is important to note that a probable return of investment (ROI) of AI can be unclear. However, the accuracy and promptness in conveying a business' best-performing content supports sales teams with faster deal closings and conversions.
Additionally, sales teams are positioned to leverage the intelligence of their sales enablement platform to retrieve dynamically enhanced recommendations directly from within their CRM. Sales processes are accelerated, advancing revenue, which positively affects the ROI.
Businesses can significantly improve their content strategy centered on data-driven forecasts and insights as opposed to perception and intuition. As a result, sales teams accomplish increased close rates on their most favorable leads.
Want a customized solution towards your digital and inbound marketing strategy? Contact us today!
---
Owner/Head Coach @ Bernco Media. Digital sales & marketing since 1997. Passion for teaching companies to be the most trusted voice in their space. They Ask, You Answer Certified Coach & HubSpot Certified Partner & Trainer. Probably planning my next Disney trip.