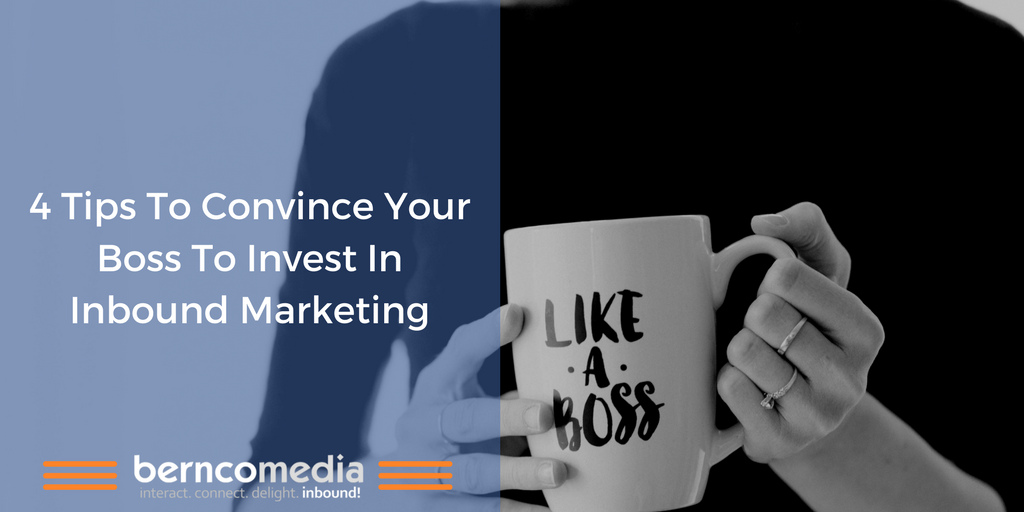 Sometimes the toughest customer you'll face is sitting is in an office down the hall.
Understanding a great opportunity for your business, like inbound marketing is one thing. Selling your boss on the idea is another.
You've done the research, checked the data and read the testimonials about how successful inbound marketing has been for others, and now you're faced with the daunting task of convincing your boss to invest in this exciting new opportunity.
Don't worry. Others have stood in your shoes, and you can learn a lot from their experiences.
To help you in your internal sales effort, here are four tips to convince your boss to invest in inbound marketing.