4 Tips To Convince Your Boss To Invest In Inbound Marketing
March 2nd, 2017 | 2 min. read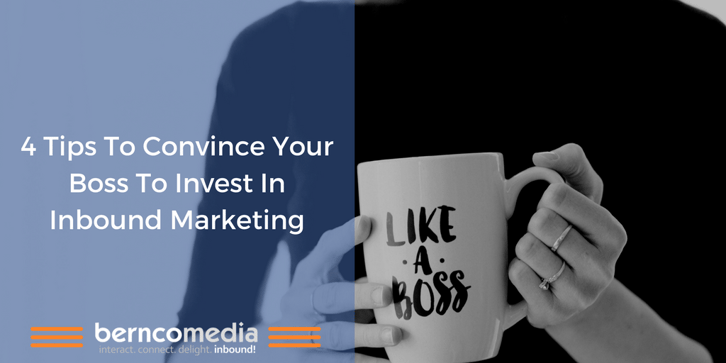 Sometimes the toughest customer you'll face is sitting is in an office down the hall.
Understanding a great opportunity for your business, like inbound marketing is one thing. Selling your boss on the idea is another.
You've done the research, checked the data and read the testimonials about how successful inbound marketing has been for others, and now you're faced with the daunting task of convincing your boss to invest in this exciting new opportunity.
Don't worry. Others have stood in your shoes, and you can learn a lot from their experiences.
To help you in your internal sales effort, here are four tips to convince your boss to invest in inbound marketing.
1. Nothing sells like success
With minimal online effort, you'll find both anecdotal and hard numbers attesting to the success of inbound marketing. From improved ROI to increased inbound traffic to greater lead generation, the success of inbound marketing is now well documented and easy to locate. A great place to start is Hubspot's State of Inbound 2016 Report.
2. Let the numbers tell the story
Your boss will need to see the data related to inbound marketing before making any decision, and there is no lack of eye-opening facts to bolster your case.
Research shows that inbound marketing significantly improves ROI including improved average website conversation rates, higher returns than outbound campaigns and an increased number of leads at a lower cost.
3. Show the boss you have a workable plan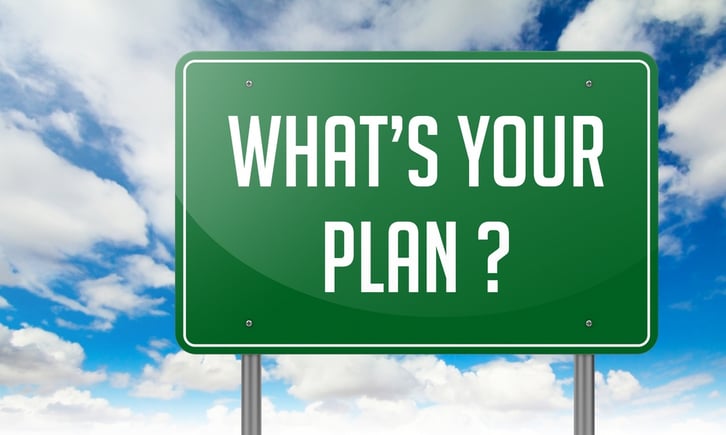 A great idea is only the first step on a long journey. Your boss wants to know how the journey is mapped out and the route that needs to be taken.
There are questions for which you will need to have answers:
What is the internal capacity for transitioning to inbound marketing?
What software, hardware, and human expertise are needed?
What is the cost of adopting an inbound marketing strategy, including salaries, training, marketing tools and consulting?
What is the time frame for implementation?
Think this all through before heading to the C-suite.
4 Don't be afraid to start small
One objection you'll need to prepare for in your inbound marketing pitch is, "This is just too big a step for us right now because…." The reality is, inbound marketing doesn't have to be an all or nothing proposition. Start small with a cohesive series of blog posts or an email campaign. These low-cost, low-risk approaches can provide you with the data you need to argue for a larger, more comprehensive approach.
Also, look for an opportunity for quick wins. By executing some elements of your inbound marketing plan, you could find some easy, quick wins. Whether that is organizing your lists for better email marketing, a new landing page for an offer with the ability to track leads, or maybe you have done an audit of your content and have created a practical sales enablement plan.
With preparation and planning, you can create an effective, persuasive pitch for inbound marketing.
As I always say, "get the data and the facts, and start from there"!
Until next time,
Doc
---
Owner/Head Coach @ Bernco Media. Digital sales & marketing since 1997. Passion for teaching companies to be the most trusted voice in their space. They Ask, You Answer Certified Coach & HubSpot Certified Partner & Trainer. Probably planning my next Disney trip.