HubSpot has positioned itself as the most effective marketing solution for businesses all over the world.
As TX Zhuo points out in an Entrepreneur magazine article, HubSpot has secured its reputation using one of the most effective strategies: It used its own services as proof of concept.
Now, business owners from nearly every industry use HubSpot, but if you're thinking about taking the plunge, consider the following to get the most bang for your buck.
1. Put Someone in Charge: You Need a HubSpot Champion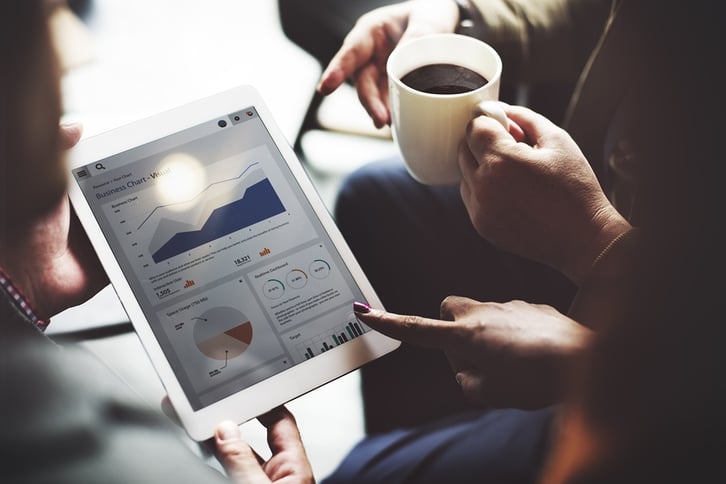 Nominate a member of your team or work with a HubSpot agency partner to ensure someone stays on top of your HubSpot account, and inbound strategy.
You'll get more return on your HubSpot investment if you either collaborate with a HubSpot certified agency partner or bring a certified professional onto your team. Without this knowledge base at your disposal right off the bat, you might quickly find yourself overwhelmed by the depth and complexity of tools available to HubSpot users.
Business owners and marketers sometimes complain that HubSpot simply doesn't work. In reality, however, a lack of results typically traces back to a lack of user experience. It's like getting angry at a car with a manual transmission because you never learned how to drive a stick shift. It's not the cars fault.
However, if you work with a professional who has HubSpot experience, you'll immediately increase your chances of generating high ROI (return-on-investment). Additionally, because your team won't have to suffer through a long learning curve, you'll realize the benefits of the software faster.
2. Track Your Competitors as Well as Your Business
HubSpot isn't just useful for tracking your business's keywords, conversions, and other metrics. You can also use it to keep tabs on your competitors. What marketing strategies have they tried? Did those strategies succeed or fail
HubSpot offers convenient Competitor Reports that enable you better to understand metrics like their keyword rankings, social media followers, and marketing grade. Furthermore, you can compare those stats against your own to gain an objective understanding of your position in the marketing game.

Keep tabs on this data over extended periods of time so you know when your status changes relative to your competitors. You'll start to see areas where you can gain a greater market share.
3. Consistently Create Helpful Targeted Content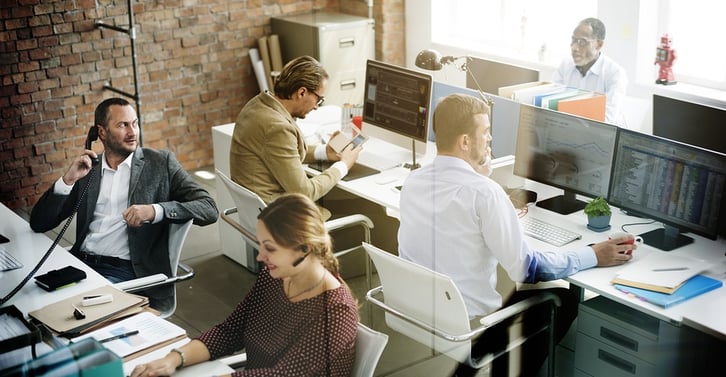 HubSpot works best for companies that regularly create new content and interact with their target audiences.
Since much of inbound marketing revolves around content creation and content marketing, it's essential to establish a long-term editorial calendar and to stay on top of social media. You can authenticate your social media accounts through HubSpot to make publishing, tracking and reporting easier. Additionally, you'll want to use HubSpot's content optimization tools to make your site and blog content iss optimized for the search engines.
4. Test New and Different Types of CTAs
CTA (call-to-action) language can produce different results depending on the page on which it appears and the context in which it's delivered.
HubSpot offers their CTA builder tool to help you optimize and test different CTAs, so don't neglect this feature. Focus on converting prospects through effective CTAs on landing pages, blog posts, and other content. Test CTAs in text, button and image form. Test different colors, fonts and copy to see what converts best.

If you are using the enterprise version of HubSpot, you can also try A/B testing to compare different CTAs and their impact on conversions.
5. Segment Your Contact Database
When you first launch your HubSpot portal, do your best to segment your contact database before you load your contacts.
Whether you have 500 or 50,000 contacts, if you can segment before you upload it can save you a lot of time, and help you get your first round of email marketing campaigns be much more effective.
When we talk about segmenting, you could sort your list by customer types, or personas. If you are uploading full contact records with other information like state, country or industry, you can easily create smart lists within the software after you upload.
6. Use All HubSpot Has to Offer
HubSpot is probably one of the most complete all-in-one sales and marketing software on the market today.
One suggestion is to embrace all of the tools and try to use everything at your disposal. There are other products that you may stack on top of HubSpot, but once you start to use the platform, you'll find that you can get so much more done inside this one login than you can imagine.
The saddest thing I see when speaking with folks who have been on HubSpot for some time is noticing that they are not using the majority of the tool. You are spending the money not just on great software that can help you generate leads but also on a product that can help you gain a better insight on your marketing initiatives that will help your organization become better at marketing.
Mastering HubSpot takes time, but you can derive significant value from the platform if you focus on maximizing every feature.
The above mentioned is just six ways, off the top of my head, to get you on the right path with HubSpot. There is obviously a lot more that should be taken into consideration.
If you're interested in learning more about HubSpot strategies and the value of inbound marketing, schedule a free inbound marketing assessment with us today. It's a great way to learn where you stand in this industry and how you can use inbound and HubSpot strategies to grow your business further.
Until next time,
Doc
---