Timing Often Serves as a Business's Foremost Adversary.
You might glance at the clock hundreds of time each day, wondering how those seconds, minutes, and hours passed so quickly.
Time isn't just an element of your workday, however -- it's also a critical part of your inbound marketing campaign. It can impact not only when you release content into the wild, but also what kind of content you create.
The Immediacy of Rewards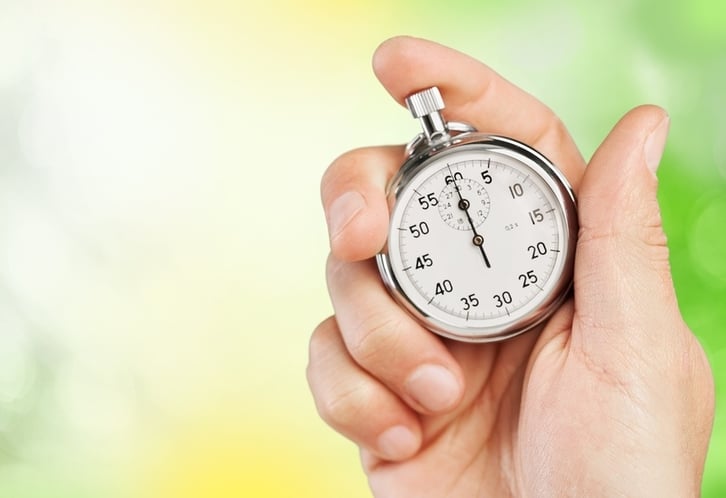 People don't want rewards in six months or two years -- they want them now.
Content marketing offers an excellent strategy for inviting your audience to sign up for rewards. It might be a free service that you tack on to a paid offer or a free report that users will get if they sign up for your email list.
As Seth Godin points out, however, the web has increased our desire for instant gratification. Your audience won't react if you offer a reward that gets delivered months or years down the road. They want the instant download -- just like you do when you're on the other side of the marketing chasm.
When you time the release of reward-based content, think of your audience as a classroom full of preschoolers. They won't give you something now in the hope of collecting a reward later. Focus on the simultaneous give and take.
The Power of the Media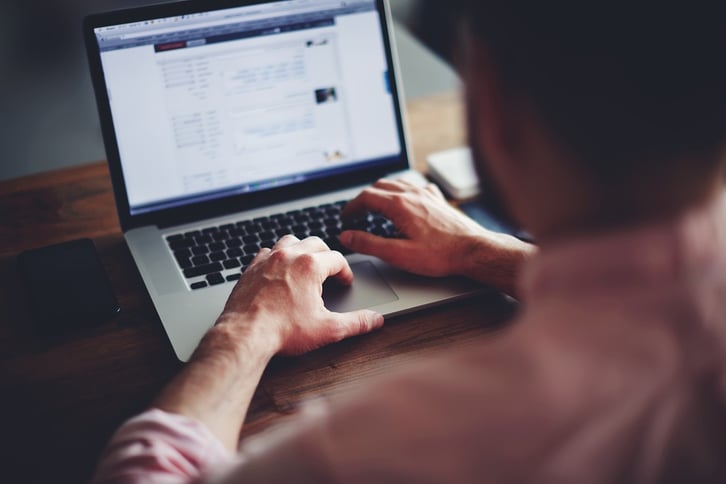 We don't have to watch the six o'clock news to learn about current events. It's all right here online.
Writing for Hubspot, content strategist Julia Ogden points out that the latest headlines can inform your inbound marketing strategy -- if you react quickly enough. Reactive marketing means reacting to a recent development or fad and using it to fuel your content strategy.
Ogden illustrates the power of reactive marketing with a viral Tweet that Snickers created after Luis Suarez infamously bit one of his opponents during the 2014 World Cup. The image Snickers shared via Twitter read "More Satisfying Than Italian" and hashtagged the post #LouisSuarez. It received nearly 50,000 retweets.
Hey @luis16suarez. Next time you're hungry just grab a Snickers. #worldcup #luissuarez #EatASNICKERS pic.twitter.com/3RAO537HjW

— SNICKERS® (@SNICKERS) June 24, 2014
People love scandal and sensationalism, and you can capitalize on it as long as you remain respectful. A bite during a soccer game might be fair play, but you probably won't want to make a pithy remark about a national disaster to inspire Facebook shares.
The Art of Engineering Luck
Maybe you're driving down the highway with your spouse, and you bring up the fact that you're in the market for a new car. A mile down the road, you see a dealership flooded with people and with signs advertising a major clearance on last year's models. It feels like serendipity, so you pull over, and three hours later you drive off in your new wheels.
That's the luck of effective marketing, but you don't have to rely on serendipity. You can engineer luck by making your content enormously accessible, thereby increasing the chances that a prospect will see it at "just the right time."
For instance, you might decide you're going to post 10 Tweets a day. Schedule them in advance and space them about an hour apart. That way, once an hour, a Tweet goes out into the wild -- and hopefully attracts attention.
Keep a similar editorial calendar for your blog. Pay attention to your audience to see when they're most receptive to new content and schedule your posts to go live every day at that time. For instance, you might poll your audience and discover that most followers read your blog during their lunch hours.
Timing isn't everything for inbound marketing, but neither should it be an afterthought. You can use creative and strategic timing to make your content more accessible and to make your prospects more receptive.
If you're not sure whether your inbound marketing strategy is working as it should, though, schedule a free inbound marketing assessment.
Until next time,
Doc
---