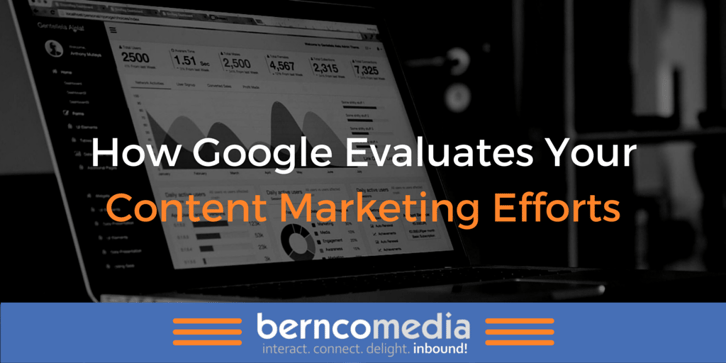 Sometimes, Google's ranking algorithms seem as inevitable (and as mysterious) as the IRS.
We know we have no choice but to live in a virtual world over which Google exerts tremendous control, but we don't always understand how to work productively within Google's universe.
This is never more true than when creating content. If you spend minutes, hours, or days on a piece of content, you want your audience to find it -- ideally through Google and other search engines. However, to achieve that goal, it's essential to understand the advanced tactics Google uses to analyze and evaluate each piece of content that goes live on the Internet.
The following are some of the key considerations Google uses when deciding how to rank content through organic search.
Types of Signals: Content, Links, and Authority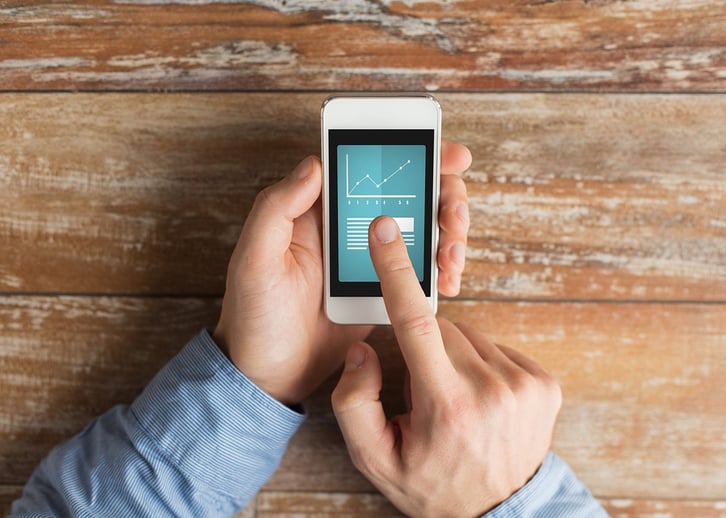 When evaluating content, Google uses three essential types of signals to make its ranking decisions.
Although it's impossible to know the full breadth and depth of Google's algorithms -- they're about as Top Secret as the Colonel's Original Kentucky Fried Chicken recipe or the conversations that take place over cocktails on Air Force One -- three types of signals continually rise to the top as the most important elements of SEO (search engine optimization) for content.
1. Content Signals
Content signals encompass factors like length, context, user behavior, topic associations, and branding. When you create content, you can use these types of signals to inform the direction in which you take a blog post or article as well as the specific information you impart to the reader.
2. Link Signals
Meanwhile, link signals help establish a piece of content's authority. In the old days, link quantity served as the most important factor. If hundreds of sites linked to your content, search engines gave it more weight in the search results. However, it also allowed websites full of useless garbage to appear in the coveted first few slots in the SERPs (search engine results pages).
Google wised up and changed its strategy so that now, quality matters more than quantity. A link from an accredited university's website carries more weight than a link from a brand new website with no real history.
3. Authority Signals
Finally, authority signals refer to your own site's track record in generating traffic, appealing to consumers, and playing by the SEO rules. Barry Schwartz of Search Engine Roundtable confirmed in March 2016 that, absent other signals, Google will lend credence to a site's authority when deciding where it should rank in the SERPs.
Keywords and Relevance
In an April edition of Whiteboard Friday, Moz's Rand Fishkin offered an in-depth look at content signals and their impact on SERP rankings. Specifically, Fishkin delves into the content attributes that best serve a particular business's audience -- and which therefore appeals to Google more effectively.
For instance, Fishkin points out that keywords still matter. Though tactics have changed, Google looks at keyword matches when evaluating content for relevance and intrinsic value. Not only will search engines validate exact-match keywords, but they also consider related keywords.
Not only can exact-match and related keywords inform content creation for a website or blog, but they also come into play when designing an AdWords campaign or otherwise structuring an advertising initiative. Long-tail keywords, in particular, often reflect precise user searches, so they sometimes prove more valuable.
Google looks at related keywords to understand the content's intention and how it might serve the audience. If you're writing about running shoes, for example, Google might look for keywords like "comfort," "high arches," "underpronation," and "cushion." This strategy helps align SERPs with user intention.
Additionally, the site's brand name can also influence search rankings, according to Fishkin. If your site has consistently delivered useful, helpful advice for consumers, Google can increase your rankings based on that factor alone.
Length and Readability
Content length has inspired numerous debates over the last few years. Experts point to social media platforms like Twitter and Facebook, which encourage short-form content for easy consumption, but research suggests that long-form content offers enhanced SEO benefits as well as higher conversion rates and better levels of user engagement.
Even if you create long-form content, however, you have to make sure that it's readable and easy to digest. Simply written content (content that scores low on the Flesch-Kincaid Reading Level assessment) proves inherently more shareable and more interesting to readers, according to Shane Snow of Contently.
When you write more accessible content, your potential user base widens. Just because a person can read an academic paper about the facets of running shoes doesn't mean he or she wants to.
Interpretation
Google has also built its algorithms to precisely interpret a user's meaning when he or she types in a search query. For instance, these two user queries have two separate intentions:
"Best Running Shoes for Uneven Terrain:" The user is likely looking for a listicle of the best running shoe brands/models that are suited for a particular type of running.
"Choosing Running Shoes for Uneven Terrain:" The user is probably searching for a how-to article that explains the facets of running shoes to consider for a particular pursuit.
If you don't deliver on the promise in your article's headline, Google's algorithm can suss out the value of the content beyond just the H1 tags. Therefore, the SERPs become far more relevant to the end user.
However, you can use that knowledge to craft content that meets Google's requirements. Writing content that is responsive to the headline and that delivers on the promise of the introduction can vastly improve your chances of gaining higher rankings.
Combining Different Signals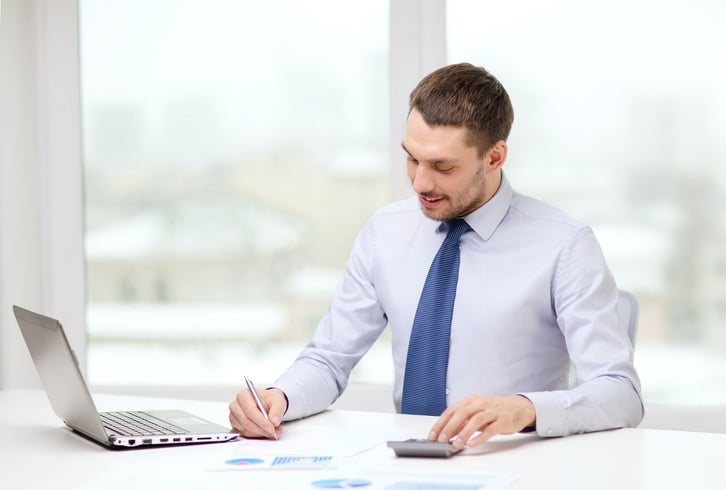 Harness the power of each of these signals to increase your content's power in the organic search listings.
When creating content, you can use Google's advanced ranking tactics to your advantage. In addition to content signals, incorporate link signals and authority signals into your content creation strategy.
For instance, if you're hoping to improve your authority with users and with Google, design an editorial calendar that involves creating content that educates, informs, and inspires your audience. How can you become the go-to source for the type of content your audience is looking for?
Additionally, instead of resorting to ineffective link-building strategies like article directories, find ways to connect with your audience and solicit links through quality content.
Once you have those strategies in place, focus on developing content that meets a specific need and delivers information in a unique way:
Use Google Trends and other keyword tools to find what users in your audience are searching for, then analyze the meaning behind those searches.
Create groups of content that help establish your website as an authoritative source of accurate, actionable information.
Arrange your content based on the format that best matches the type of content you're creating, such as a listicle for "best of" pieces or a how-to for instruction-oriented topics.
Use related keywords and terms in your content to help build contextual relevance for each piece.
Content marketing is a complicated facet of running a business, but it's also one of the most important. If you're looking for ways to develop an effective inbound marketing strategy with content creation and promotion, schedule a free inbound marketing assessment.
Until next time,
Doc
---