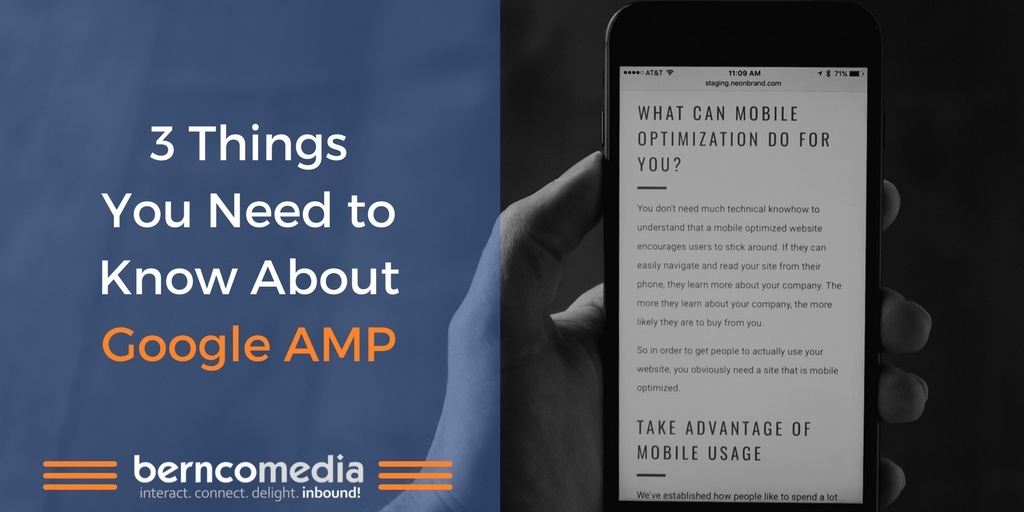 At a recent Salt Lake City HubSpot Users Group Event, a question came up about what is Google AMP, and why would you want to use it.
So, I figured, let's address that question right here on the blog.
The "AMP" in Google AMP is an acronym for "accelerated mobile pages." Introduced by the search engine giant in early 2016, AMP streamlines web pages and allows them to load faster on mobile devices like smartphones—four times faster according to some analysts.
That sounds great. But what does it mean for businesses trying to enhance their inbound marketing campaigns with more and better-qualified leads? Do you really need AMP?
Here are three things you need to know about Google AMP: