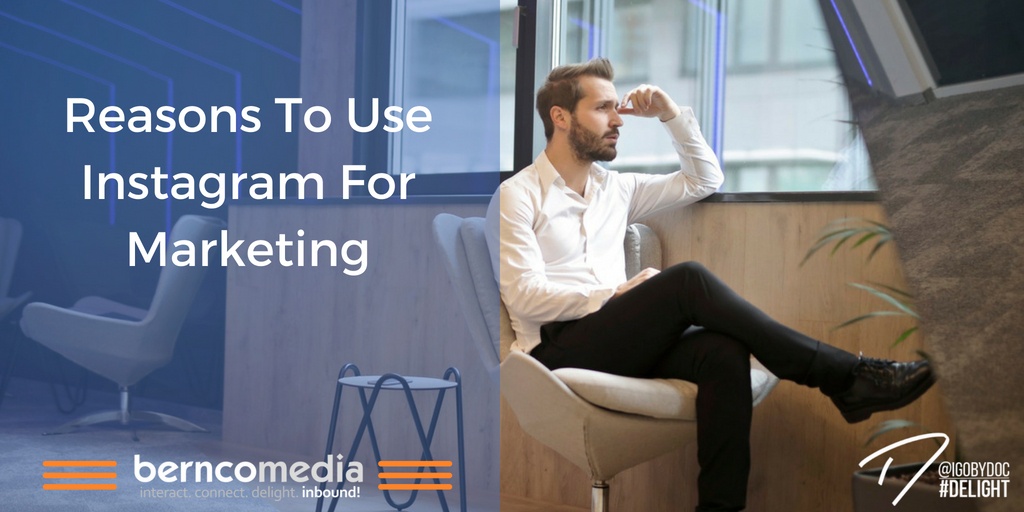 Most people think about beautiful sunsets and tropical locations when they think about Instagram. Some probably even think about celebrities since many are very active on this new social media site.
Since it is a social media site, it can be handy for marketing your business. Here are some reasons why you need to use Instagram for your marketing.
Behind Facebook, Instagram is the next most popular social media site. It is very popular and filled with billions of users.
If your business caters to millennials and a younger crowd, you have to go where they are. They are on Instagram, so you need to be too. Any business that wants to get in front of the younger generation needs to start marketing on Instagram.
Pictures get noticed more than anything else, and Instagram is all about images! People love to look at photos and videos. They also like to share them and comment on them, which is the basis for social media marketing. It just makes sense to start posting images on Instagram to get your business noticed!
Because Instagram is a mobile app, it caters to the mobile crowd! Since more and more people check their social media on their smartphones, it only makes sense to use a site that caters to it! People can see your images all day long when they check Instagram on their phone.
Your business needs to be on Instagram to get in front of the billions of users who check in regularly. Since it is a mobile app, your users can check in any time of day, which is good news for you. No matter what time you post, it should get in front of a crowd!
Instagram is also powerful because it is purely visual. The truth is that photos and videos get noticed, so you need to keep posting them to get your business in front of as many people as possible.
If you want to level up, consider paid advertising on Instagram.
Contact us for all of your social media marketing needs.
---