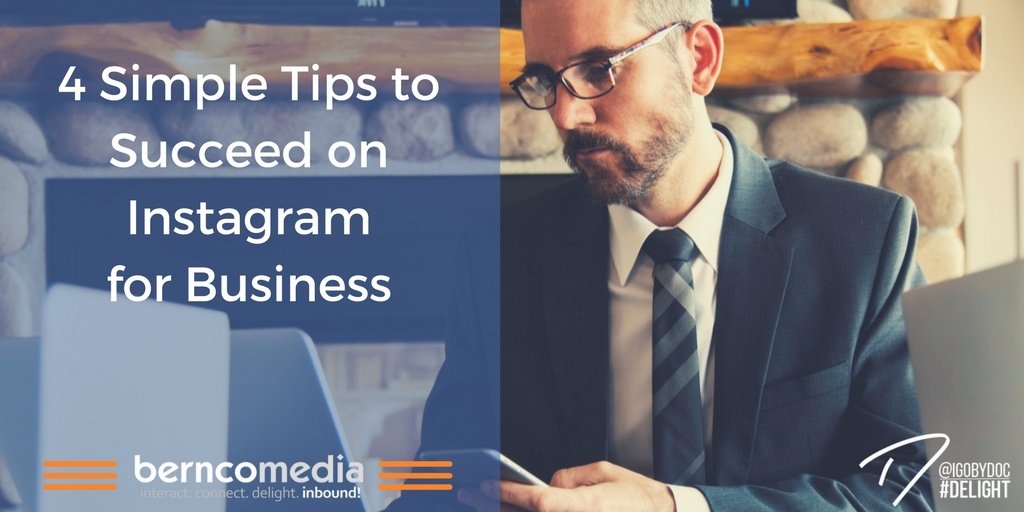 If you're a small business owner, or a marketing manager who works for one, you probably know that you should have a comprehensive inbound marketing strategy.
You probably also know that leveraging social media sites like Facebook, Twitter, LinkedIn and Instagram are critically important to driving website traffic, generating high-quality leads, boosting conversions—and to the success of your digital marketing campaigns.
Every Social Media Site Is Different
The adage, "a little knowledge is a dangerous thing," could have been coined concerning social media marketing. That's because every social media site is different—each draws a different audience, each engages its audience in different ways, and each provides various tools to help marketers succeed.
Instagram, for example, is all about visuals—about images—and the way you post pictures or video can mean the difference between success and failure on the platform. Did you know, for example, that Instagram photos which show faces get almost 40% more likes than those which don't? Did you know that nearly 60% of users on Instagram go there every day, or that 35% visit the site several times every day? Did you know that Instagram boasts more than 500 million active monthly users, or that almost half of all brands are now actively marketing in some fashion on the site?
Knowing the Rules of the Road
The more you know about Instagram—including the people who use it and the tools it provides to make your job easier—the more successful you're likely to be meeting your marketing objectives. That said, here are Here are 4 simple tips to help you succeed on Instagram:
1. Use Instagram's Business Profiles Tool
Instagram gets its money from advertisers, which means of course that Instagram can't succeed unless its advertisers succeed. To help advertisers achieve their goals, Instagram provides several powerful marketing tools. One of these, for example, is the "business profiles tool," which Instagram describes as follows:
"Business profiles are a free feature for accounts wanting to be recognized as a business on Instagram. With a business profile, businesses can choose how they want their customers to get in touch with them: call, text or email with a tap of the contact button as well as get directions. Business profiles also unlock access to insights and the ability to promote."
2. Embrace Insights' Analytics Power
You can't have success on Instagram (or any other social media site, for that matter) if you don't know what's working, and what isn't. Instagram's Insights tool provides valuable, actionable data about your Instagram followers, everything from key demographics to which posts they like most. Having and using these key analytics data will ensure the continual improvement of your Instagram marketing campaigns.
3. Post the Right Amount of New Content
If you don't continually give your followers new content, they're likely to stop checking out your profile. New posts should follow naturally from those which preceded them, and of course, be optimized based on what you learn from analytics data.
The trick is to give your followers a steady stream of new content without giving them too much or swapping out content too quickly (which could confuse or frustrate them). Although there's no silver bullet for what constitutes the "right amount" of new content, a good rule of thumb is 2 posts a day. It's important, whatever your posting strategy, always to monitor how your followers respond, and to revise your strategy accordingly.
4. Listen and Respond (Quickly) to Your Instagram Followers
Your presence on Instagram should be a dialogue, not a monologue. If customers in your brick and mortar store asked you a question, you'd answer it. If they complained, you'd address their concerns.
Why would you behave differently in any other venue, including on social media sites? You need to listen, continually, to what your followers are saying on Instagram. If they ask questions, respond as quickly as possible. If they post comments, address them. If they complain about any aspect of your business, demonstrate your willingness to fix whatever problem they have. Being responsive tells your followers you care about them, which in turn builds the trust you need to sell your products and services.
Conclusion
Success on social media sites like Instagram is both a science and an art. It's the science of carefully analyzing and interpreting the data. It's the art of creating compelling content that inspires and delights your followers. The brands which have been most successful on Instagram (like Starbucks and Nike) have learned to integrate science and art to know who their customers are and to give them what they want.
To learn more about the ways social media advertising can help you boost sales and grow your business, contact us today.
---