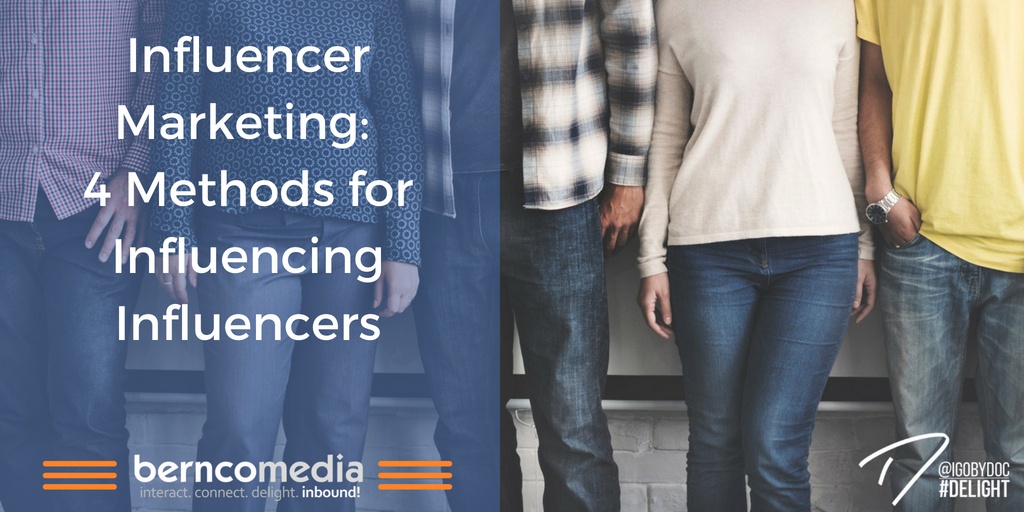 As the name suggests, an influencer shapes the opinions and behaviors of his or her target audience. And if that target audience happens to be similar to your target audience, an influencer can help you.
There's an opportunity to work with influencers in your industry if you know how.
4 Methods for Influencing Influencers
The basics of content marketing also apply to enlist influencers to help grow your business: You must provide value for the influencer and the influencer's audience.
Free Stuff and Product Reviews
It doesn't matter how big one's following is, people like free stuff. If they like it enough, they write about it and promote it. Find someone in a similar industry with a similar audience and provide them with a free product, one that doesn't infringe upon their business, and hope they give you a review or a shout out.
If, for example, you create an app for pet owners that helps them track when to get shots, check-ups, and all those things busy pet owners forget, you could team up with a popular online veterinarian. You could grant the vet free access to your app for a year. If it's good, it helps him gain more regular customers. Because it's something that helps his audience, he's happy to promote it and recommend it.
Everybody wins!
Contests
Speaking of winning, everyone loves a good contest. A contest follows the same principle as the giving of free stuff for a product review. You share a few items, and the influencer holds a contest that requires his or her followers to share a post or follow him on social media.
The influencer grows his audience. And your product gets publicity.
Sponsored Posts
Even individuals with a ton of authority online and large numbers of social media followers like money. And if you happen to have money in your budget, you can pay an influencer to write a post on her blog that highlights your products or services. As a bonus, you'll get authoritative backlinks to your site that help SEO.
For sponsored posts, you'll want to provide a few points, but the best posts are the ones that capture the influencer's voice. The influencer must note in the post that she has been paid to write the post.
Guest Posts
You produce valuable content, right? Guest posting allows you to create valuable content for an influencer. In return, you get an authoritative backlink and a ton of new visitors to your website.
For example, you create, market, and sell fitness routines, and you collaborate with a fellow business person who sells home fitness equipment and has a ton of followers who fit your target audience. You write a guest post on the importance of exercising a particular body part. Your partner gets a valuable post, and you get authority.
Influencers are a great way to provide value and get value in return.
---