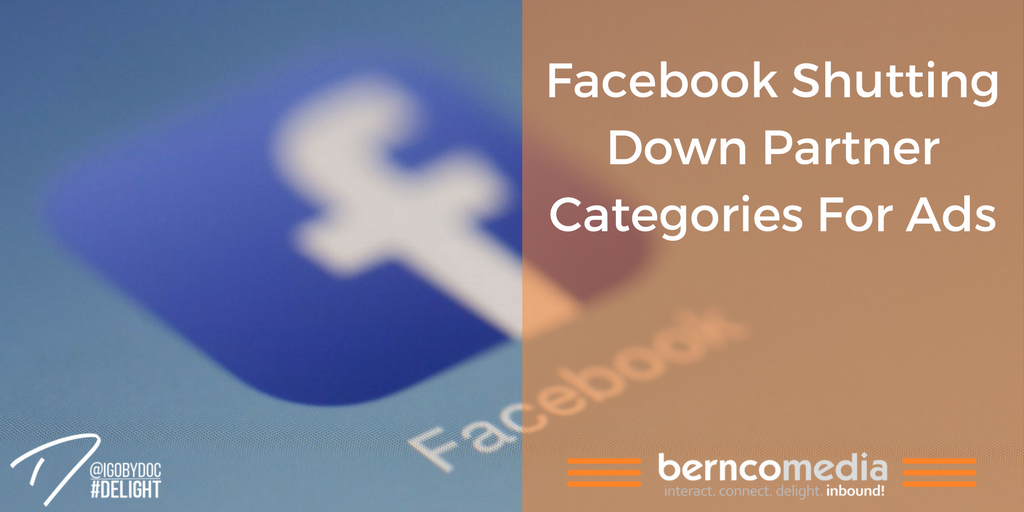 In an announcement that could affect social media marketing in a big way, Facebook has said that it is shutting down its Partner Categories product that allows advertisers to obtain data from the site's users through third-party sources. In its blog post detailing the change, Facebook said it is a "common industry practice," it is stopping the program in an attempt to improve privacy for the site's members, which has been an important topic among users lately. Partner Categories will be winding down over a six-month period before ending completely.
The third-party data providers that Facebook is cutting ties with provided companies with data based on users' activities off of social media, including shopping history and income. That data was often used in conjunction with an advertiser's own data, collected through methods that include email contacts and survey results, in order for promoted content to reach the most relevant audience possible.
Marketers will still be able to utilize targeted advertising with data obtained through Facebook directly, which includes information users put in their profiles as well as their browsing history on the social network, including a person's interests and activities. The change will, however, limit the amount of non-Facebook data companies will be able to learn about their potential consumers.
While advertisers won't be able to target their messages based on specific people's information, they can acquire enough data from Facebook to target generalized demographics that may be interested in their products and services -- such as men in a certain age range living in the Chicago area, without knowing exactly which men in that group they're trying to capture with their campaigns.
Facebook isn't the only large company changing its privacy policy; firms like Apple and Venmo have also modified their policies in recent months to make user data less accessible to third parties.
Contact us if you'd like to know how these changes may affect you.
---