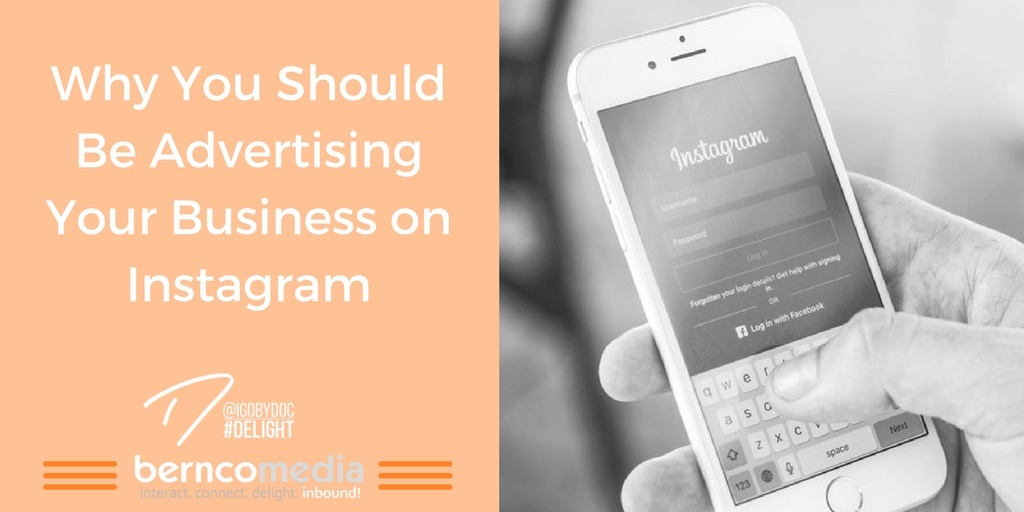 Instagram currently has over 800 million users, and that number continues to grow. Many predict that 2018 will be the year that the wildly successful image-sharing platform reaches 1 billion users.
But with these numbers, it's harder than ever to stand out in a newsfeed. Instagram is crowded, making it a challenge to appear in users' feeds and searches organically. That's where ads come in.
Why Advertise on Instagram?
Instagram advertising is relatively new compared to its parent company Facebook. But they use the same interface with a wide range of advertising options. Features specific to Instagram also make the platform an excellent place to advertise.
A Successful Track Record
Instagram has a history of predicting and adapting to market changes successfully. In August 2016, Instagram launched its "Stories" feature. At this time, Snapchat already had first claim on the concept of disappearing or temporary content. But Stories proved to be the right choice for Instagram - a way to produce raw, off-the-cuff content that contrasted with the most of the platform's carefully curated and heavily edited photos. After the Instagram Stories release, the platform's monthly users jumped up 200 million from 500 million.
Instagram continues to grow and adapt, testing and adding new features frequently. Within the past two years, video use has skyrocketed among consumers. According to HubSpot, 51.9 percent of marketers report that they received the highest ROI from a video. Instagram has responded to this demand by increasing the app's video capacity. Initially, users were only permitted 15-second videos. Now advertisers can post video ads up to 60 seconds long.
Business-Friendly
Social media platforms need to strike a careful balance between appealing to users and advertisers. So far, Instagram has managed to satisfy both. Instagram business accounts allow marketers to track performance at a quick glance. You can view analytics for your entire account or by individual post.
And Instagram's options for business are only expanding. A beta feature testing "shoppable" posts allow businesses to tag products in a photo. Users can then select a tag to be taken to a Shopping on an Instagram page that lets users shop without even leaving the platform. Currently, this feature is still only available to retailers who applied to the program last year, but it's reasonable to expect Instagram to make this feature more widely available once they work out any bugs.
Now Instagram also allows scheduled posts through third-party websites like HubSpot, Hootsuite and soon, Buffer. While scheduled posts may be useful for everyday users, businesses are the ones who truly benefit. Posting engaging content consistently is far easier with the ability schedule posts in advance.
High Brand-to-User Engagement
More than most social media platforms, Instagram users expect to see brands hanging around on the app. Instagram users are more likely than other platform users to interact with brands by liking, commenting, and even following their favorites. Instagram reports that as of March 2017, 80 percent of their users follow at least one brand account.
Who Can I Reach on Instagram?
The benefits of using Instagram advertising are clear, but does Instagram have your target audience? Instagram uses Facebook's advertising program, which gives a wide range of targeted advertising options. But there are trends in Instagram's overall usage.
Age
The image-based social media platform certainly has a younger demographic, but it may not be as skewed as you think. According to a study from the Pew Research Center, 55 percent of 18- to 29-year-olds use Instagram. For 30- to 49-year-olds that number is 28 percent, while 11 percent of those aged 50 to 64 use the platform. And only 4 percent of adults over 64 use Instagram.
Gender
Users on Instagram are also skewed by gender. The same study finds that 31 percent of American women use Instagram and 24 percent of men.
Location
The highest percentage of Instagram users appear to live in urban areas. Among Americans living in urban areas, 32 percent use Instagram. The percentage of users in suburban areas is 28 percent and in rural areas usage is the lowest at 18 percent.
So while Instagram's primary demographic is aged 18 to 29, female, and lives in an urban area, this is far from the only users on the site. You can reach very specific populations with Instagram's advertising program. Choosing a demographic outside of Instagram's mainstream audience may even be a wise move since you'll reach those users more easily with little competition.
Instagram advertising is a valuable marketing tool, but it's not the best choice for every business. To learn more about Instagram advertising and whether it's a good fit for you, contact us at Bernco Media today.
---