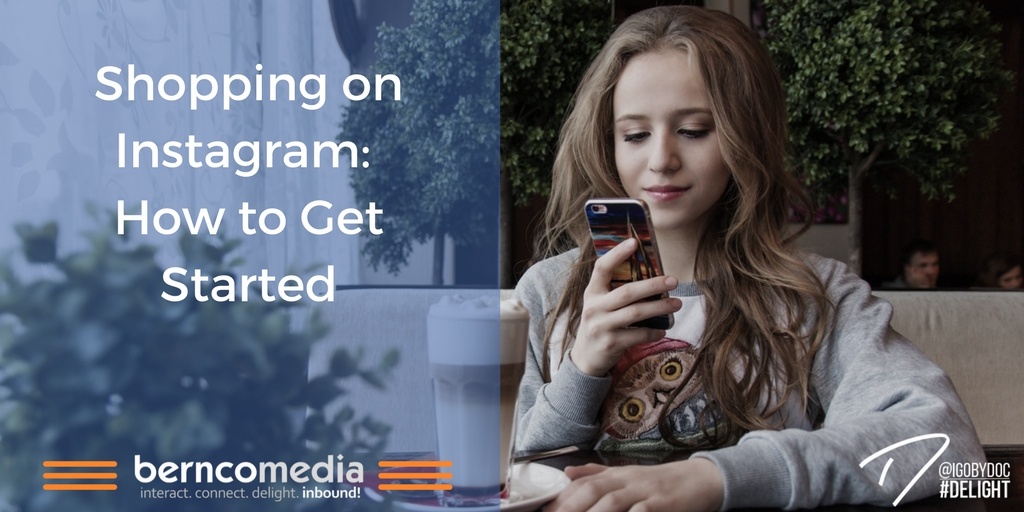 At the end of March, Instagram expanded a feature that had only been available to a limited audience: Shopping on Instagram. While approved businesses have been using the beta version for some time, now business accounts in nine different countries have access. The list includes the US, UK, Canada, France, Spain, Italy, Germany, Brazil, and Australia.
What is Shopping on Instagram?
As the name implies, this new feature allows users to shop in-app. Unlike Instagram advertising, Shopping on Instagram is all about organic reach. Instagram integrates retail using "organic shoppable posts," or product tags. Much like tagging other users, businesses can tag their products in a photo. You can't tag products in a promoted post or promote a shoppable post.
When a post is shoppable, a white shopping bag icon will appear in the upper right corner of the image (when viewed in a profile grid) or in the bottom left corner (when viewed as a single post). Business profiles that use shoppable posts now have a new "Shop" tab, where visitors can browse all posts that have a product tag.
How to Shop
To shop, a user can tap the shopping bag icon or anywhere on the image. This brings up a tag with the product name and price. Tap on that tag and users will be taken to another page that includes a brief product description and a blue "Shop Now" button. Tapping this button finally brings the user to your online store, which is displayed within the Instagram app.
The whole process requires three taps to get to your store so that users won't stumble onto your site by accident. However, they can quickly see when you have a product for sale and view its price with a single tap.
Benefits of Instagram's Shoppable Posts
At first glance, product tags on Instagram may not seem influential, but on such a minimalist platform, this features gives businesses that sell physical products a big boost. Instagram has a history of anticipating and adapting to user's preferences accurately, resulting in a still growing user base projected to reach 1 billion this year.
Product tags are non-disruptive
Users can browse and shop without leaving the app
More retail channel options
Instagram's shoppable posts are entirely focused on providing an excellent user experience. They aren't disruptive or pushing a hard sell. Instead, product tags give consumers more options.
Over 80 percent of Instagram users report following at least one brand. Many already use the platform to browse products. Shopping on Instagram provides more details, including product names, descriptions, prices, and an easy link to the brand's website.
Algorithmic Karma
While these benefits have been focused on the customer, which in turn improves your business, there is one area where you might see a direct benefit. Instagram's algorithm is notorious for only showing posts to a fraction of your followers unless you receive high engagement. Whenever Instagram updates their algorithm, many businesses see a significant drop in traffic. But there's one way to continually rack up points with the algorithm: keep up with Instagram's new features.
While creating high-quality content and engaging your audience will always be key, being an early adaptor of new features can give your account a slight boost. No one knows exactly how the algorithm prioritizes some posts over others, but you may find that after using new features, more followers see your posts. But even without an algorithm boost, new features help you account stand out from the crowd, at least for a short time.
How to Use Shoppable Posts
To start using shoppable posts on Instagram, you need at least one outside account set up. You can do so through a Facebook platform or a third-party commerce site.
First, your Instagram account must be a business profile. Visit your settings to switch to a business profile. You only need to link your Instagram account to a Facebook page to complete this step.
Next, you'll need to take a few steps before you can add products. Since Facebook owns Instagram, you'll need a Facebook sales channel in place. This simply means you're able to sell products through a Facebook page.
If you already use Facebook ads or have a Facebook Business Manager account, you're in luck. Just ensure your Facebook page has a Shop tab with a product catalog, and you can import those products to Instagram as desired. If you don't have a Business Manager account, you can create one relatively quickly.
But if you already use another e-commerce platform, you may be able to integrate that account with your Instagram profile. Currently, Instagram accepts Shopify, WooCommerce, Magento, and BigCommerce.
Shopping on Instagram is a killer opportunity for many businesses.
To learn more about how to leverage Instagram for your businesss, contact us today.
---