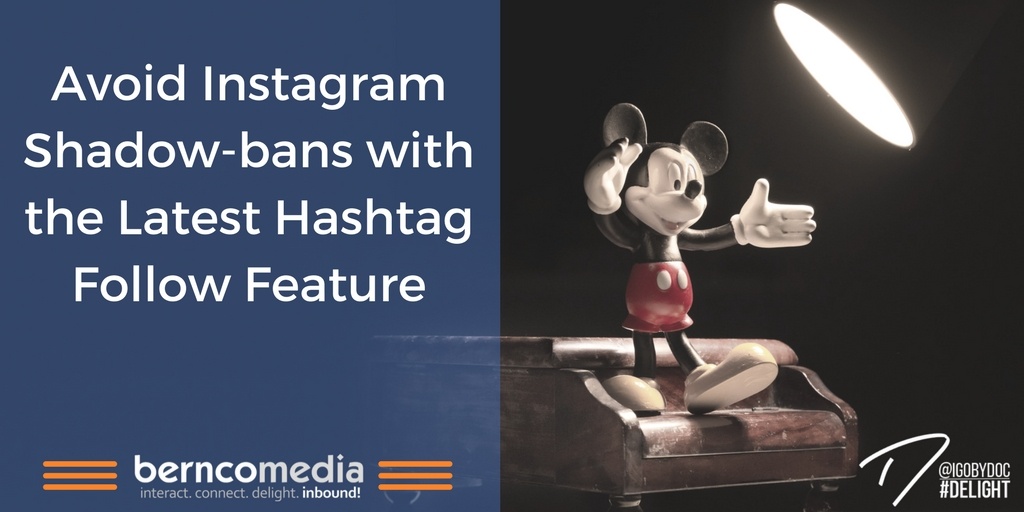 Current Instagram algorithm changes, combined with last year's shadow bans, have made business owners reluctant to integrate hashtags in their posts.
Surprisingly, Instagram hashtags remain a highly successful inbound marketing strategy to be in front of limitless Instagram followers while boosting your engagement at the same time.
Avoid the Shadow-ban
Under the shadow-ban practice of filtering repetitive and irrelevant hashtags released last year, users search related hashtags and scroll through an infinite feed with limited chances of viewing your content. Users can now select "Don't Show for This Hashtag", marking content as disinteresting or unrelated, which further limits opportunities to visit Instagram business profiles.
The marked information helps the Instagram algorithm identify the user's interests. However, a business owner's account will be negatively impacted when the connection is made that all of the business owner's posted content is inappropriate.
An important Instagram inbound marketing target: Avoid the shadow-ban.
Pro tip: For a list of all current banned hashtags, you can check out this post.
Acquire New Hashtags with Each Post through the Follow Feature
Recently, Instagram launched the ability to 'follow' hashtags, producing a phenomenal marketing opportunity for business posts as well as business owner's actual social media profile.
Eliminate risky marketing strategies by:
Avoiding the basic copy-and-paste method of adding the same hashtags to each post.
Use fresh and relevant hashtags for each post.
Take advantage of the new hashtag 'follow' feature for researching hashtags.
Proactive research and expert marketing management will decrease your risk of being viewed as spam by the Instagram algorithm, positively affecting your content visibility.
Pro Tip: Want to see how your profile may be affected by the shadow ban, check out this cool tool that will evaluate your last 10 posts
Renovate Your Entire Instagram Business Profile with the Follow Feature
Transform your account profile into the most effective inbound marketing strategy on Instagram by using algorithm data from each user towards the best hashtags for each post.
With the new ability for any user to follow hashtags, your inbound marketing strategy will require new methods involving research of additional hashtags to insert into your posts, photos, and profile.
According to recent 2018 press news, Instagram states, " We introduced the ability to follow hashtags, giving you new ways to stay connected with the interests, hobbies, passions and communities you care about. With hashtag and profile links in your bio, you can express yourself and your interests right in your profile."
Through hashtag following, business owners have access to:
New tag suggestions directly from Instagram with the highest relevance.
Hashtag insertion directly into the business profile and posts.
Potential new followers will now have immediate feed viewing of your posts, in addition to algorithm suggestions directly to your profile.
Strategic use of the new Instagram features, paired with knowledgeable inbound marketing can be a simple approach to rejuvenating your Instagram business profile. Contact us today to discuss your social media advertising strategy.
---