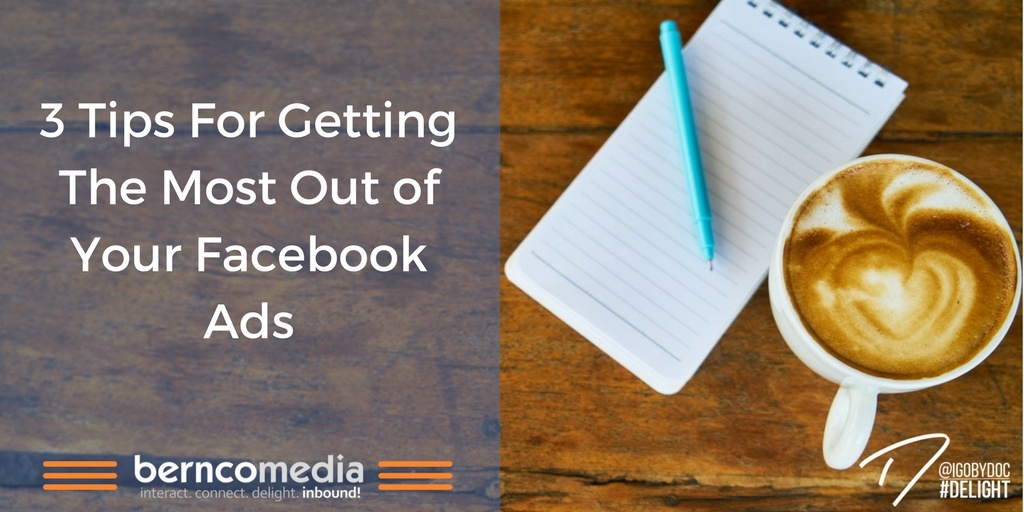 If you've been thinking about advertising on Facebook, you're not alone. The social media site has millions of members, and it has the ability to break down and target people so that the ads you place are going to get in front of the people who need to see them. However, before you just toss your ads up and hope for the best, there are a few tips you should take to heart.
Tip #1: Decide What You're Promoting
Facebook ads give you options, and one of the most significant choices it presents according to Social Media Examiner is whether you want to advertise your page/company or boost a post that you've made. If you choose the former, you'll write some ad copy that's meant to sell your page's value, and why people should check you out or become a lead. It's a lot like a traditional ad, in many ways. However, you can also pay to have a post you've made boosted. So if you made a post that's gaining traction, but you know it could explode with a little push, this option tells Facebook to boost your signal. Boosting a post is often easier to do, and in many cases, it will be less expensive.
It's important to consider both options since the former requires more planning, but the latter can be done whenever you make a post that gets more attention than you expected it to, so you can expand your reach and audience.
Tip #2: Look At The Reporting
Your ad campaign may succeed beyond your wildest dreams or have minimal effect. Either way, Kissmetrics says you need to look at the reporting attached to your ad campaign. The reporting feature breaks down who saw your ads, who interacted with them the most, and what overall effect they had. That information can be solid gold for modifying the campaign, or for planning the next one.
Tip #3: Make Unique Ads For Each Audience
Different demographics respond differently. That's not exactly groundbreaking insight, but it's why Entrepreneur suggests you make different ads to target different parts of your audience. After all, what appeals to teens may not be what appeals to their parents, and the ad that draws in a professional homeowner may be different than the ads that catch the eye of a landlord. Take your numbers, and craft ads that have the specific hooks for the kinds of fish you're hoping to land.
These are just a few, simple tips for improving your Facebook ads. For more advice on getting the most out of your Facebook ad campaigns, contact us today!
---