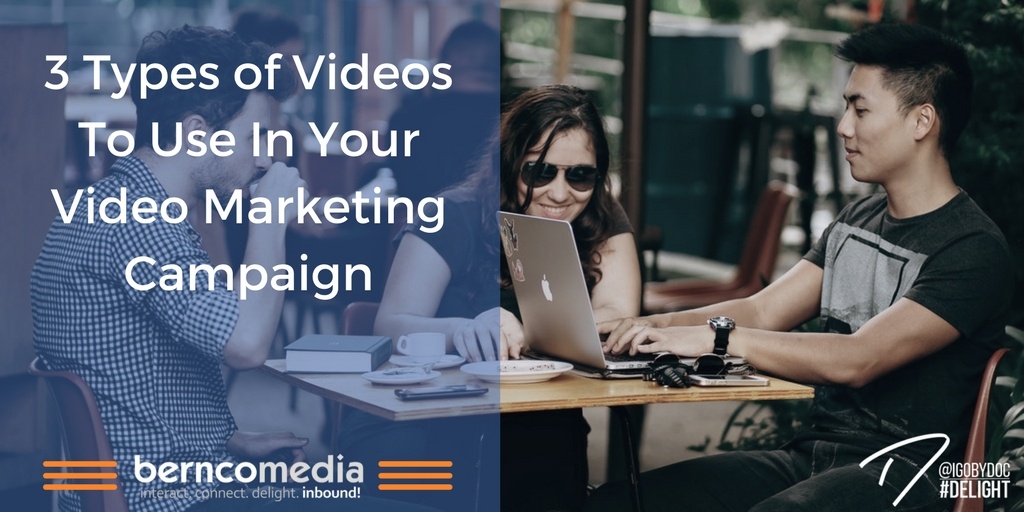 If you are just getting started with video marketing, you could be struggling when it comes to the content of your videos. There are so many types of videos that it can be hard to figure out where to start. However, there are some types of videos that are more popular than others (and that seem to do well for businesses).
Here are three types of videos that you can use in your video marketing campaign.
Educational Videos
You may find yourself filming mostly educational videos to bring in new customers. These people are searching online to find out some information so why shouldn't you be the one that helps them?
When coming up with educational videos, think about problems and questions that your customers may have, especially ones that they will look online for. This is always a great place to start!
Humor and Entertainment Videos
People are always looking online for a way to escape life and relax. When you are making humorous videos, the goal should be to make the viewers smile (or even laugh). If they find your video entertaining, they may want to learn more about you and your business. If it is really good, they may feel compelled to share it. Who knows, you may be on your way to having a viral video!
Inspirational Videos
Motivating videos can inspire your viewers! There are several ways that you can make inspiring videos. Motivational talks are compelling when it comes to video marketing.
No matter what types of videos that you make, it is essential that they catch the attention of your viewers. It is even better if they feel compelled to like, comment, share your video, or to take an action you want them to take like sign up for your email newsletter, becoming a lead or even better buy your product or service.
Though most of your videos should be educational and help your viewers, you also need to sprinkle in some videos for entertainment and inspiration. This kind of videos will help your business get noticed!
Contact us today if you would like to chat about your video marketing strategy.
---