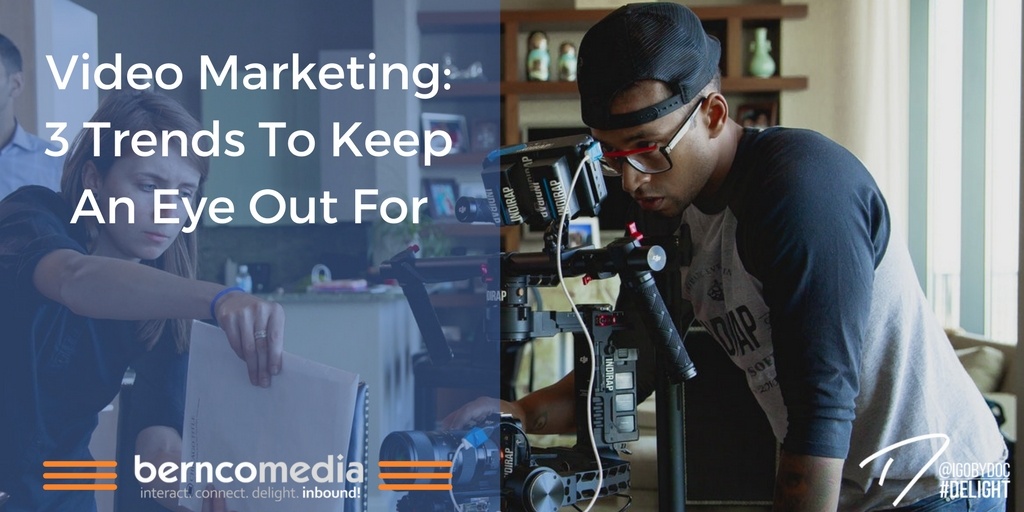 With video marketing quickly becoming a go-to for content by many companies, it is becoming increasingly difficult to stand out from the crowd. Creating a compelling video can be a challenge, no matter the size of the organization.
So how do you ensure that you are creating quality content that will get you quality leads? The truth is, there is no magic recipe for success on that end. However, the best way to ensure that you create the right kind of content is to keep a careful eye on trends and learn to leverage the ones that fit your business best.
To give you some inspiration for creating killer video marketing content, and to help keep you up to speed on the world of video marketing, here are the some of the latest trends that are dominating the industry:
1) Battle of the giants: Facebook v. YouTube
For a long time, YouTube tended to dominate the video market. It was quite clear YouTube, at the time, was the best option to host video content. However, social media platforms have been working diligently to remove YouTube as the mainstay... and it just might be working.
With Facebook's user base growing, it is fast becoming the go-to for videos rather than YouTube. And the proof is in the numbers - their videos are generating over 8 billion average video views every day. Instead of flocking to traditional video mediums such as YouTube, think about your Facebook user base and whether that is a better home for your video content instead.
And while it may not necessarily be better on Facebook, yu should consider uploading your video content to multiple platforms, including YouTube. Keep in mind, you want to have your content where your buyer are!
2) Optimization for mobile
A newer trend that is likely here to stay is the domination of the mobile experience. More and more users continue to avoid desktops and laptops to browse on their phone because of the sheer convenience. This is across different demographics, and successful marketing strategies must be able to capture the mobile users.
This means creating content that is optimized for mobile and provides users with a seamless experience across devices. Currently, 69% of digital engagement occurs via mobile, and that is too large of a number to ignore. Whether you choose Facebook, YouTube or Instagram, always keep the mobile experience in mind as you design content.
On that same note, you should consider different video content for each network. Instagram, for example, since it's on a mobile device, will do far better when you publish video in square formats, vs. the traditional widescreen. If you are publishing stories on Instagram, think about a full-screen experience, and micro-content.
3) Micro-moments vs. long-form videos
Fortunately or unfortunately, everyone is short on time, especially in this digital age. Whether or not this a good thing depends entirely on your content strategy, your audience, and how you choose to spin it across different mediums. If you are traditionally a fan of long-form content, consider different ways of showcasing that same content in a more digestible way.
Or, if you would still rather stick to long-form videos, consider incorporating micro-moments as a sort of teaser. These shorter instances allow you to disseminate information quickly, provide a medium for engagement with users, and you can direct users to detailed content if needed.
Add to that, when publishing to Facebook and Instagram, for example, you can build out custom audiences based on video views, length of view and more. This data is something that will help you out with retargeting viewers if you are doing any paid social media advertising.
Video marketing can be tricky, but navigating with these trends in mind might make it somewhat easier. The key is to use these trends as a foundation for building a marketing strategy that incorporates video as a part of the overall vision.
Think about what platform will give you the best engagement, and what kind of content you want to present as the first step. The next step is understanding how you can use the platforms and the content you create with these trends in mind to ensure their maximum success.
If you are struggling with creating compelling, quality video content, remember, it does not have to be a solo effort! We are happy to help!
---