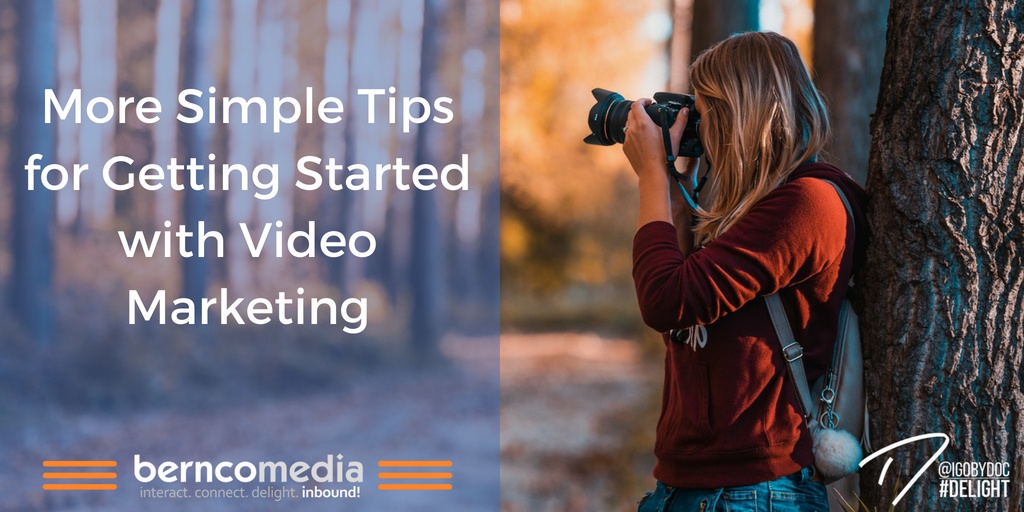 Most people have heard about the power of videos. One or two "viral" videos can take a company to a whole other level. As a business owner, you want the same, so you may decide to jump on the video marketing bandwagon, only you have no idea how to get started.
Well, don't worry. Here are some more tips to help you get started with video marketing.
Before you get carried away, you need to come up with a marketing strategy.
It is essential to have goals that you want to reach with your videos. Do you want more traffic on your website or more people to sign up for your e-mail list? Do you want more Facebook fans? It is essential to make sure that your goals are measurable so that you can determine whether or not your videos are doing what you want them to do.
Whatever your goal is, you need to have one before you start making videos. Goals allow you to find out what types of videos you need to produce to get the results that you want.
Even better, come up with an editorial calendar.
How often are you going to upload new videos? What days and times?
Then, you can start to decide what types of videos (and what content is going to be in each of them) you are going to upload and when. You may want to make sure that your videos follow along with holidays or even specific dates that have special meanings in your line of business or to your audience.
Always remember that your first video (and maybe a few more) will not be very good.
It takes a lot of practice, along with trial and error, to get good at making videos. As long as your videos continue to improve, you are doing well!
Most people don't start video marketing because they are scared. However, it is essential, like all other forms of marketing. You need to set goals and come up with an editorial calendar to ensure that your videos are going to do what you want them to do!
---