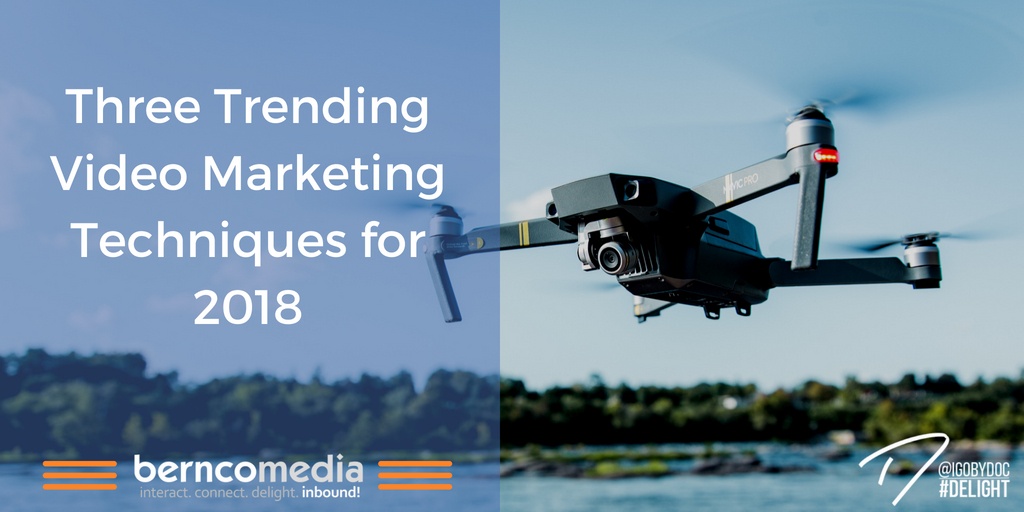 In the last two years, video marketing has taken the online world by storm. More powerful even than television commercials in some cases, videos sometimes as short as 10 seconds long can make a massive impact if correctly targeted and released at the right time. Brands all over the world are finding increasing success with their video marketing campaigns, and it's clear this trend can only go up from here.
One of the most critical aspects of digital marketing today is staying on top of the trends and giving the audience what they crave from day to day. This can often be challenging to do while still maintaining a consistent brand image and style, but the most creative marketing teams make it look easy. Whether you've been keeping pace with video marketing trends for the past several months your you're looking to start your new campaign on the cutting-edge with no catching up to do, we have three suggestions for you.
1) Square Aspect Ratio
Television has long influenced us toward assuming that all videos can and should be a long, rectangular 16:9 aspect ratio. This is tradition, but is it really the most impactful? It has been tried and found wildly successful to change the way you film your video content. Rather than sticking to the old rectangles that get shrunk down to the size of a social media post, start shooting with a square aspect ratio. Not only will your videos become mesmerizingly symmetrical, but they will also be shrunk less on most social media platforms and therefore make better use of your viewership real estate.
Square videos are also more friendly for your multitude of mobile viewers who have far less screen space to dedicate to watching a video. Square videos are easy to tap and watch quickly without having to turn their mobile devices sideways to watch the video clearly or even go full screen.
2) Quadcopter Camera Drones
Want another fun new way to shoot your social and longer form marketing videos? Try taking your camera up into the air with the help of a friendly quad-copter. Camera drones were one of the first innovations for practical use of everyone's new favorite 'business' toy. If you've always wanted to do dramatic aerial shots but couldn't justify the helicopter budget, or if you just want to play with interesting visual options offered by a height-unlimited cameraman, your video marketing campaign is the perfect excuse to finally get to play with drones. Plus, your audience will appreciate the extra effort put into making your videos visually dynamic and unusual.
3) Subtitles for Sound-Off Viewers
When making your marketing videos, ask yourself how many people you think will be watching with the sound on? As engaging as your hosts' speech may be, and no matter how hard you work on the music and background noises, there will always be a large number of people who will see your video while their device needs to be muted. Kids in school, professionals at work, people in doctor's office waiting rooms, and those who simply never turn the sound on for their devices watch marketing videos too. The best way to make sure you're appealing to the widest demographic, even those with silenced phones, is with clear, helpful subtitles. As a plus, you're also providing your content more clearly to the deaf and opening the door for translated and therefore international-friendly videos.
With every month, new marketing trends roll in, and old less-successful tactics roll out. Today, it's all about making your content as accessible and easy to absorb as possible while also breaking your style away from the thousands of other businesses marketing through video today.
---