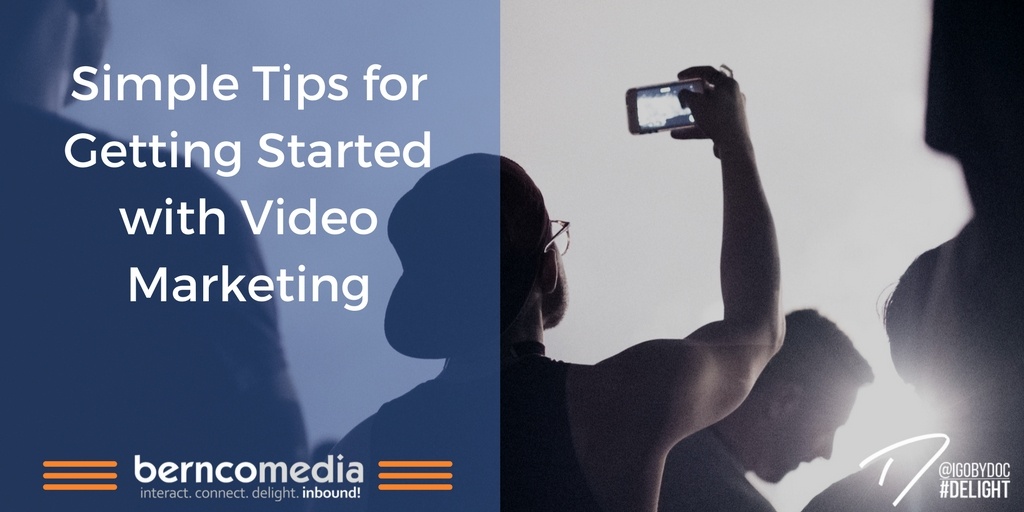 You have already heard about the power of videos. Maybe you even saw a video or two go viral, taking a company to a whole other level. You know that you want your business to jump on the video marketing bandwagon, only you have no idea how to get started.
Well, don't worry. Here are some super simple tips to help you get started with video marketing.
Get the equipment.
You don't need much to shoot successful videos when first getting started. In fact, many small business owners use the video camera on their smartphone (until they can upgrade). You'd be surprised at how good the quality is on newer phones. Beyond the phone, you may need to look into lighting equipment, microphones, and even some simple editing software if you want to have a more polished look.
Take some basic classes to make your videos even better.
Almost anyone can film a video. However, if you want it to stand out, you may want to invest in some books or classes. You may want to brush up on some basics such as camera and lighting techniques. Editing classes could also really improve the videos that you do produce.
Looking for classes to learn how to shoot and edit video? Check out LinkedIn's Learning platform, or heck, even search YouTube.
Practice, practice, and practice some more.
When you first step in front of the camera, you may feel quite awkward. That's normal. However, the more that you are in the spotlight, the better you will get. Accept that your first round of videos may not be perfect.
So, get in front of the camera and start filming. Before you know it, you will have several videos shot and posted online!
While you don't need much to get started creating videos, you may find that you want to invest in some equipment and classes first. But, DO NOT let that stop you from getting started!
Don't fixate on perfection, focus on execution and shipping your video!
Most people are quite uncomfortable being filmed in the beginning but soon, it will become like second nature and you may even start to look forward to filming!
Practice makes perfect!
Now go. Make a video! Lights. Camera. Action!
Need help with your video marketing strategy? Contact us today. We'd love to chat.
---