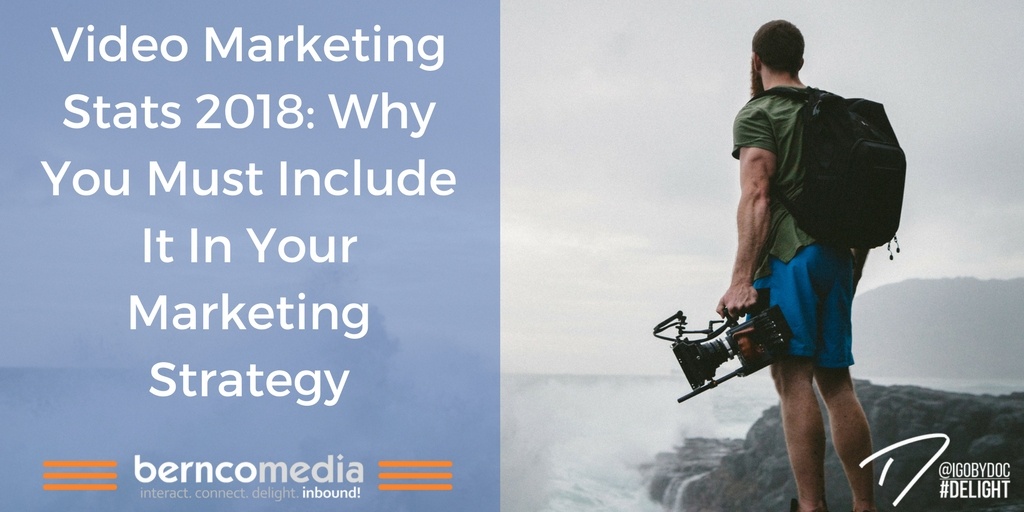 The onslaught of digital has meant that brands are constantly reshaping and developing their marketing strategy. While the focus has remained on social media, it has become all the more challenging to stand out from the rest of the market, while creating and providing valuable content.
One of the best ways to see results with digital marketing today is through the use of video. Although the medium has been around for awhile, it seems to be picking up far more steam than before in terms of a mainstay facet of a solid digital marketing strategy.
But does anyone even watch this?
The use-case for videos continues to grow, and it is indeed an untapped market ripe for the taking. For example, 45% of people watch over an hour's worth of videos on Facebook and Youtube each week. And in fact, Youtube sees over 500 million hours of video watching every day
Not only is there an interest in video marketing, but there is a sheer dedication to watching these videos, which is interesting compared to other forms of social media marketing. It is easy to scroll past a text post or a photo, but videos tend to get more attention. And the other interesting fact about video marketing is its reach across different demographics.
For example, statistics demonstrate that is 25-34-year-olds who watch the most online videos, and within that, men spend about 40% more of their time watching videos compared to women. Video marketing can engage with demographics that are difficult to reach otherwise.
A video is a way to capture their attention in a manner that is more engaging and feels less like traditional advertising - so a bit more authentic. Within the next 4 years, it is estimated that internet video traffic will account for over 80% of all consumer internet traffic, so it is better to tap into that early and position your brand as a mainstay.
Ok...But Does It Really Work?
The short answer? Yes.
The longer answer is more nuanced though, but there are some incredibly compelling statistics that demonstrate just how much value video can bring to your digital marketing strategy. Recent studies have found that at least "64% of consumers purchase after watching branded social video content."
In fact, 87% of online marketers use video content, and that number will see exponential growth this year. As a brand, you have many different options in terms of what kind of video content you can create. Informational videos, spontaneous Facebook Live events, or just a showcase of your products - think of different ways video can show a different aspect of your brand, and use that as a starting point.
As an example case study, look at the popular yogurt company Chobani. They used sponsored videos as a way to drive sales and dominate more over the market share. By creating videos that showcased their products in different settings, driving value for their customers by providing inspiration on how to use the product, and being imaginative with their products were key reasons why their videos succeeded.
Consumers can engage with a brand and learn more about what is being offered in a creative way without feeling like they were constantly being advertised to. Video marketing is an incredibly valuable tool because you can use it to provide users with interesting information, key insights, and still, demonstrate why your product or service may be superior.
Video marketing can be an incredibly useful way to demonstrate what makes your business unique while providing real value to your customers across demographics. If the thought of video marketing seems overwhelming, just remember, you do not have to do it alone!
If you are interested in learning more about video marketing and how we can help you create engaging content to bring more customers to your business, please contact us today.
---