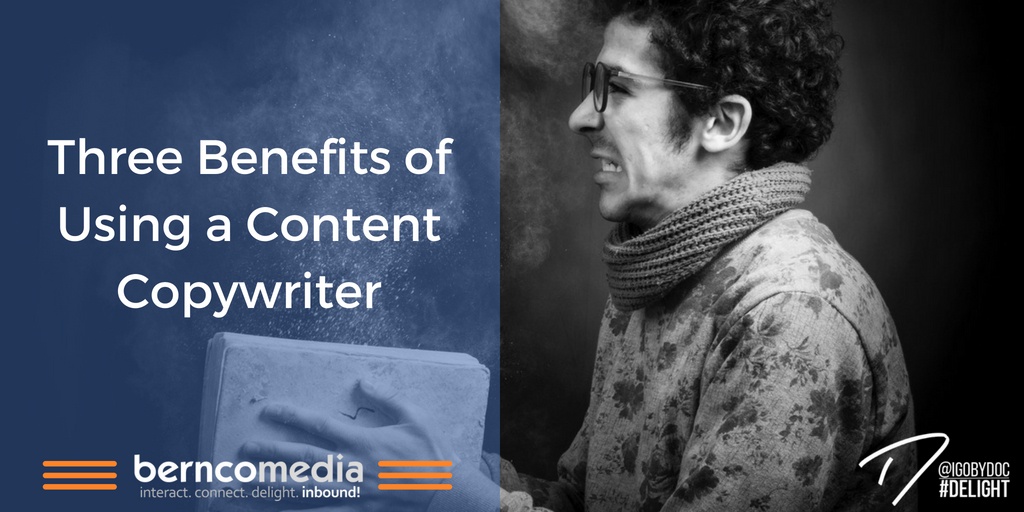 As the owner or manager of a growing business, you know you need to draw in clients, motivate employees and work within your industry.
While your website should be beautiful, easy to read and navigate, no one's suggesting that you also need to be a talented web developer or experienced copywriter to have a great company site. That's what digital marketing agencies are for! The same way your hard work goes into making your company and products better, our hard work goes into making your websites user-friendly and appealing to your customers.
Chances are you that already know about the importance of hiring expert programmers and graphic artists to create the look and feel of your website, but what about the content? Many business owners or managers feel it's a good idea to write their own content and have employees pitch in, and this can be awesome, but you should also consider a professional copywriter. Here are three great reasons why:
1) The Art of The Written Word
High-quality writing is harder than it looks, and making it look easy is half the fun. Putting together sentences that flow enjoyably from one to the next both when read silently and aloud to friends is a skill built over years of practice and by a love of creating elaborate and efficient paragraphs. If you want your message conveyed in a particular style, or tone, with greater or fewer words, personally or impersonally, all you have to do is ask your copywriter. When you work with the same copywriter for a long time they will get a feel for how you want things written and will write 'in your voice', while almost never having to stop and think of the right way to phrase something.
2) All That Grammar Stuff
When your managers and technicians write copy for your website, the content is always pretty interesting, but expect to have a field of typo-land-mines. High-quality error checking is another one of those skills natural writers have been practicing, and this one since the early grades. Good grammar and spelling are vital to looking professional on the internet, which is funny in its own way because most professionals have not bothered to perfect their grammar and spelling. The kind of people who naturally care about things like where commas go and when to use effect vs. affect also tend to be the people who become copywriters. This means they not only can edit interesting work, they often enjoy editing like kids enjoy scavenger hunts. Wait... do kids still do that? Ha!
3) Elegantly Embedded SEO
The absolute best ways to create engaging website content that is also search engine optimized is to embed your keyword phrases into the written content. This is a little like the kind of creativity it takes to play scrabble, or make a recipe out of what's currently in the fridge. If, for example, you ran a roofing company in Denver and want to include the phrase "best Denver roofers", the messy way would simply be to tack it on at the top or bottom of a post, or with a clumsy introduction like "JimmyRoof are the best Denver roofers". The elegant form of this might look like "Often referred to as the best Denver roofers in town, JimmyRoof has been in business since 1994..." This is something anyone can do if they try, but professional copywriters can do without spending a lot of time while still carefully constructing a sentence around the key phrase. In fact, the more SEO trained your copywriter is, the more complex and varied your keyword references can be.
The next time you're stressing about getting enough quality content to fill your newsletter or even to describe the services on your website, consider hiring a professional copywriter. Often these composition and SEO experts work in advertising companies who are more than happy to include high-quality content writing with their full-service marketing campaign.
---