Inbound Marketing & HubSpot Addict Opens New Agency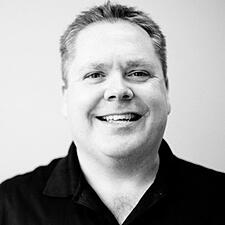 Hi, my name is Darin Berntson, but I go by Doc, and I'm an Inbound Marketer. (all together now... "Hi Doc")
Did you play along with my AA style introduction? Did you say "Hi Doc"?
I jokingly opened with that because so many people know me to be very fond of a company called HubSpot, their software, and the methodology known as Inbound Marketing.
I preached the gospel of HubSpot so much over the years, some people may have called me an "Inbound Marketing addict". Well, in retrospect I probably was. And to be fully honest, I know I am!
So when the opportunity to become a HubSpot partner popped up, I knew I had to jump at the opportunity. What can I say? It was meant to be. (Thanks Laura Fitton for reaching out!)
I Have Seen It All: The Good, The Bad, & The Ugly
During the last 15 plus years of working in the internet marketing world, I have seen it all. And yet, I am still actually in love with this industry. It's a business that keeps you on your toes, and sometimes even keeps you up at night, and I love it!
The one thing that has kept me going all of these years is my absolute passion and desire to help small businesses make internet marketing work for them.
As of late I find myself somewhat depressed when I see great businesses not succeeding online. Not executing, and not taking advantage of what could be the best marketing channel ever known to man.
However, the depression turns to an inner rage when I see a business that has been taken advantage of by an individual or marketing firm selling a "pipe dream". Selling the "ease" of getting great rankings and traffic. Selling the ease of building a social network that is not worth a damn. The selling of tactics without the strategy, let alone being able to show their client the true ROI of what the marketing "efforts" can, and should be.
Passion Is The Bernco Media

Life Force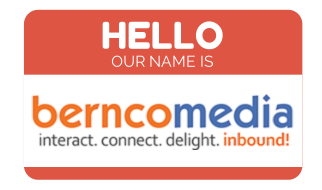 Bernco Media was launched due to my passion to help, teach, train, and provide services to small and medium sized businesses who need help making sense of all the new online tactics and strategies, to make internet marketing actually work for them.
My promise to you, whether you are a reader, a prospect, a client, or a future staff member is... NO BS!
I am not here to force a square peg into a round hole. I am also not here to promote tactics and strategies that do not work. I am here, however, to provide a holistic inbound marketing strategy to any business who is ready to take control of their online marketing. A strategy, that when executed properly, could return hand over fist the dollars invested in marketing your business, remarkably, online!
I look forward to sharing fantastic information here on the Bernco Media website and blog, so be sure to stay tuned.
We are just getting started!
Until next time...
Darin" Doc" Berntson
Founder, Chief Remarkable Officer: Bernco Media